Updated: January 20 2020
Savannah's has closed abruptly due to a kitchen walkout.
It's unfortunate news whenever a restaurant closes and to see this stellar restaurant close in downtown Trenton is a great loss for the downriver community.
The upscale restaurant became Savannah's after renaming the place from the former 1897 Smokehouse.
Originally built in 1897, this beautiful home was placed on Michigan's Historical Register in 1983.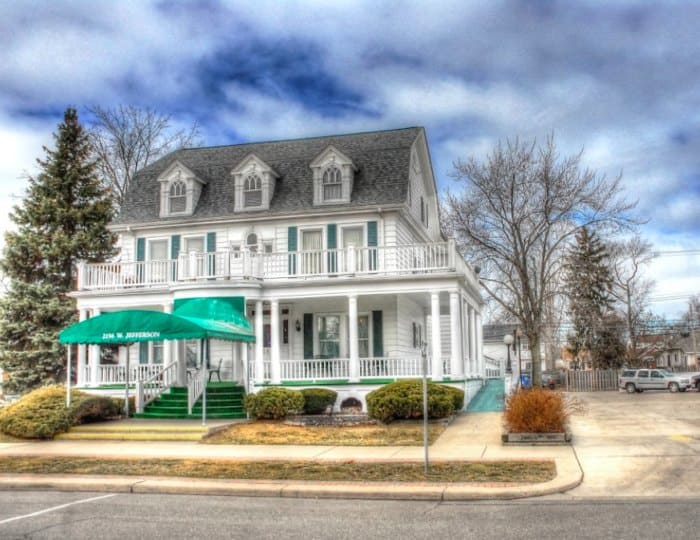 This fine-dining establishment offered some of the best premium steaks and seafood with a Southern flair in an elegant setting. If you wanted a romantic place to eat, this was the place.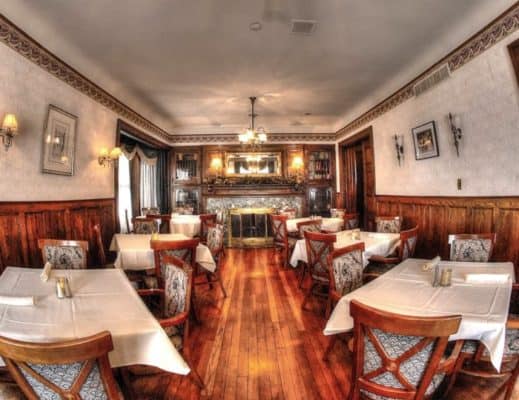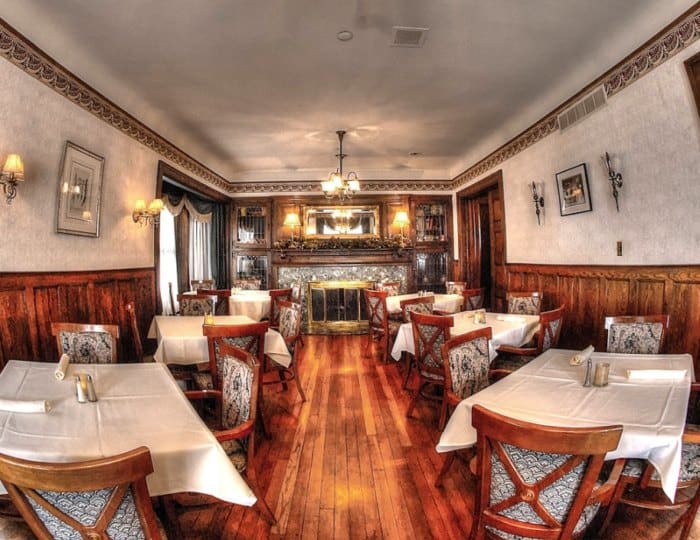 The news of the sudden closure became a shock to the community and many people expressed their sadness via social media. This steakhouse was such a favorite with locals and visitors alike.
The previously announced closure date of February 1st is no longer an option. It was reported that due to a kitchen walkout, the restaurant was forced to close its doors abruptly without further notice and all reservations have been cancelled.
This was very unfortunate news to hear for many that wished to enjoy one last meal at the Trenton restaurant.
You can see the last official closure announcement from Savannah's Facebook page…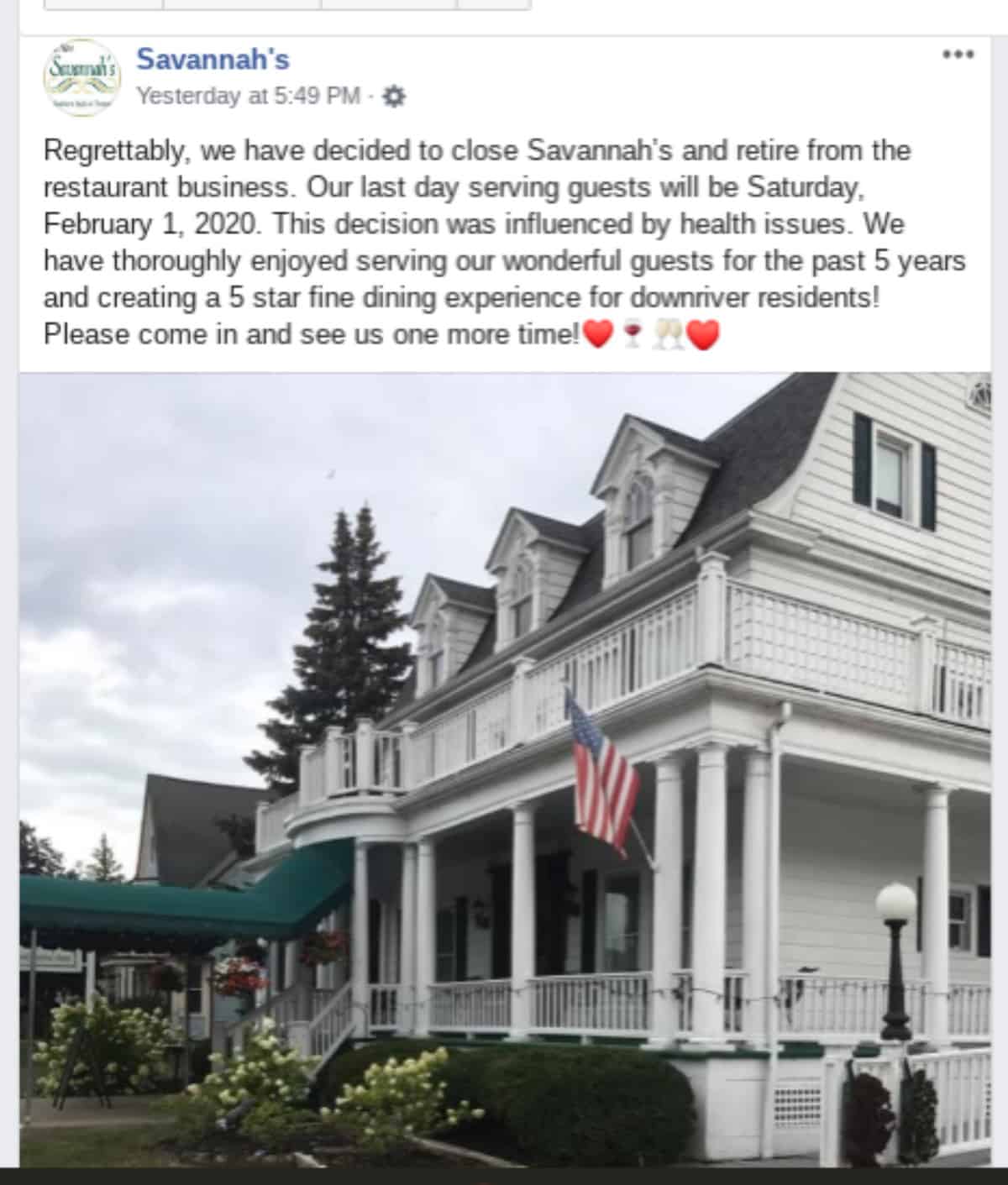 We wish the owners well, along with the staff that worked there and thank them for providing a great dining experience for downriver over the last several years.
Hopefully a new restaurant will take its place soon and carry on the tradition for Trenton.