Sonic Drive-In adds queso to the menu with the launch of the new, limited time Queso Burger.
The new Sonic queso burger that everyone's talking about gets rid of those pesky tortilla chips and puts the cheesy goodness right on top of the burger (via Delish).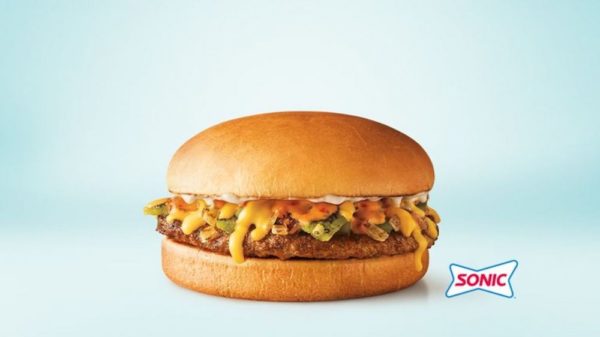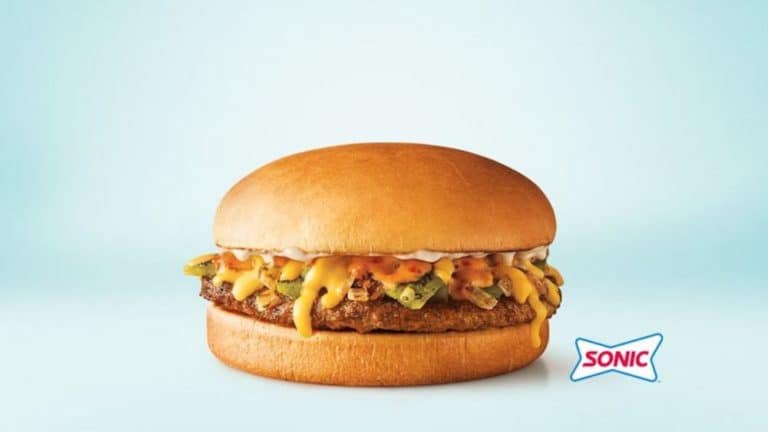 Sonic is probably best known for its classic drive-up set-up and its famous slushies that come in tons of flavors. That's far from all the fast food chain offers, though. The locations tend to have creative takes on burgers as well as staples like hot dogs and cheeseburgers. Another thing to love about Sonic is its variety of tasty sides like tater tots, fries, and mozzarella sticks.
Like the chain's other mash-ups, this new queso burger is challenging the status quo of how we eat some of our favorite foods.
The new Sonic creation features a quarter-pound patty of 100 percent beef, melted cheddar, zesty cheese sauce, and creamy mayo all topped with hatch green chilis and grilled onions on a bakery bun. That sounds like a winning combination.
If you ask Scott Uehlein, the vice president of Sonic's product innovation and development, he says…
"Queso should never have to sit on the sidelines," which is why it is front and center for this new burger.

"We enhanced the comforting flavor of melty queso with the sweet, spicy, and smoky flavor of real hatch green chiles to deliver that elusive, satisfying umami in an irresistible burger," said Uehlein.
Have you tried the Reese's Overload Waffle Cone yet?
We are not entirely sure how long this new queso burger will remain on the menu, so you might want to head out to Sonic first thing and try one so you don't miss out.
The queso burger costs about $4, which makes it quite a deal.
Source:  Mashed.