With 15 grams of protein, this fully plant-based portable Protein Box by Starbucks features chickpea bites, snap peas, mini carrots, a dried cranberry and nut mix, and avocado spread.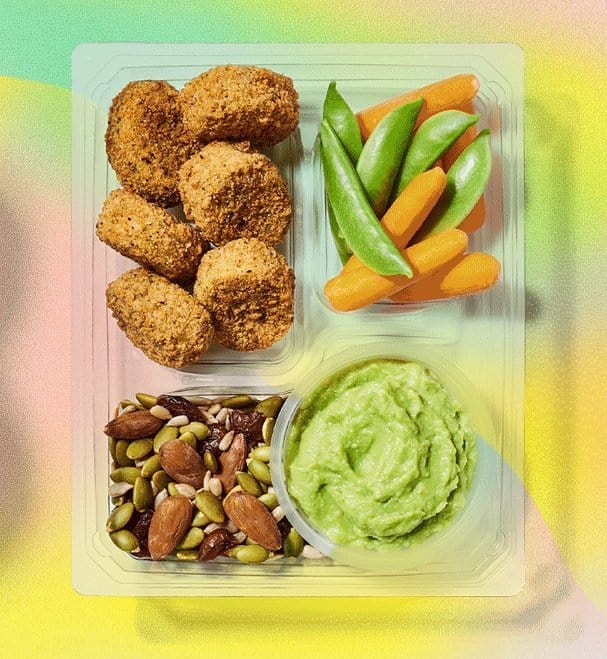 While prices may vary, my local Starbucks charges $6.75 for a Chickpea Bites & Avocado Protein Box.
You can find the new plant-based option at participating Starbucks locations nationwide as part of the chain's permanent lunch menu.
Chickpea Bites and Avocado Protein Box Nutrition Facts
560 calories
330 calories from fat
37 grams of fat
4.5 grams of saturated fat
660 milligrams of sodium
43 grams of carbs
13 grams of fiber
7 grams of sugar
15 grams of protein