Taco Bell Celebrates Cinco De Mayo With At Home Taco Bar Kits
This year's Cinco De Mayo celebrations might be limited to the indoors, but Taco Bell is making sure there's still celebratory food on the table with its at-home taco bar kits.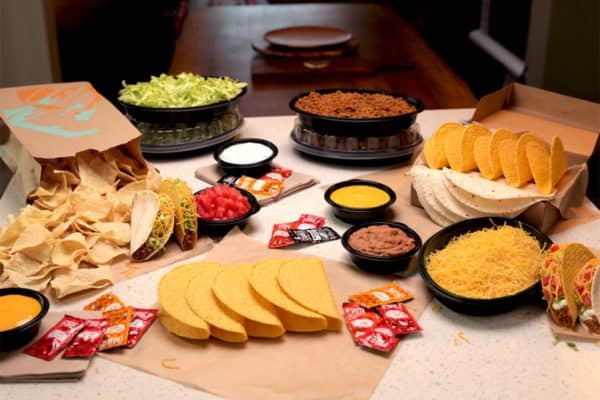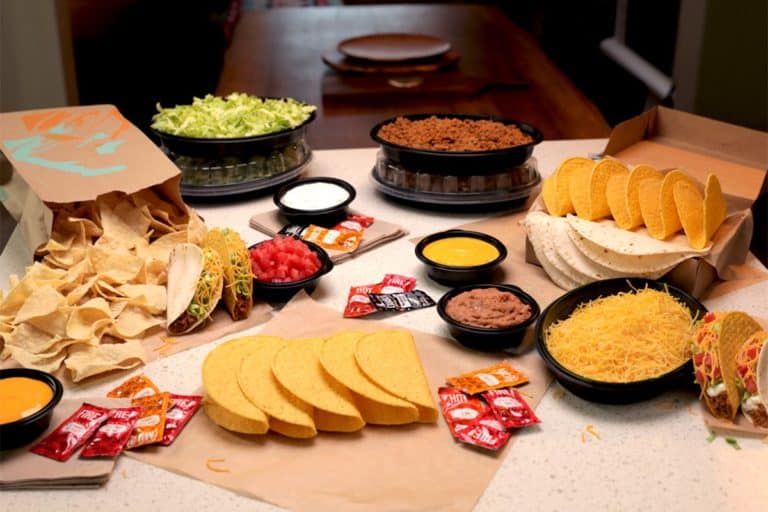 Ready to feed a group of six, the taco bar kits arrive deconstructed, packed and sealed, with eight flour tortillas, 12 crunchy taco shells, six ounces of nacho chips, seasoned beef, shredded lettuce, cheddar cheese, diced tomatoes, sour cream, refried beans, nacho cheese sauce and hot sauce packets among other things.
Taco Bell will also share recipes for its iconic menu items like the Double-Decker Taco, plus inspired cocktails and mocktails.
The popular restaurant chain notes that it wanted to have the taco bar kits rolling out just in time for Cinco De Mayo.
"Our food has always been a catalyst of bringing people together, and we're finding new ways to do this from a safe distance until we can all be together again," Melissa Friebe, Senior Vice President of Brand Marketing and Consumer Insights at Taco Bell, said in a press release. "No matter the meal they create, we're excited to give fans a new at-home Taco Bell experience."
The special recipes will be up on the
Taco Bell Blog
 on May 3.
Taco Bell's at-home taco bar kits are available now for delivery and at certain Taco Bell drive-thrus for $25.
Source:  Taco Bell website.