It's now a fact as sourced by the Commerce Department via Bloomberg News that the amount we now spend on dining out has surpassed how much we spend on groceries. This is the first time ever that restaurants and bars overtook spending at grocery stores in March 2015 with statistics dating back to 1992.
Forget the brown bag, hand me the doggy bag!
There are millions of millennials with descretionary spending money armed and ready with their Instagram accounts who are expected to overtake the baby boomer generation this year.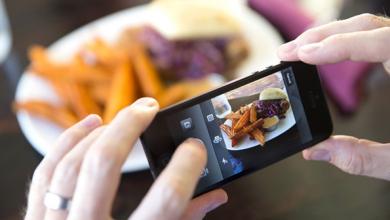 Due to the shift of eating habits by this tech-savvy generation, restaurants should take note and find new ways of marketing your eatery to the younger patrons.  Hanging out at the mall is so-last-season. Now it's hip to be hangin' out with friends during happy hour or on a weekend lunch meet-up.
Occasionally, you might even find #flashmob eating events at local places. Just search any social media page and you're bound to find a flash gathering somewhere.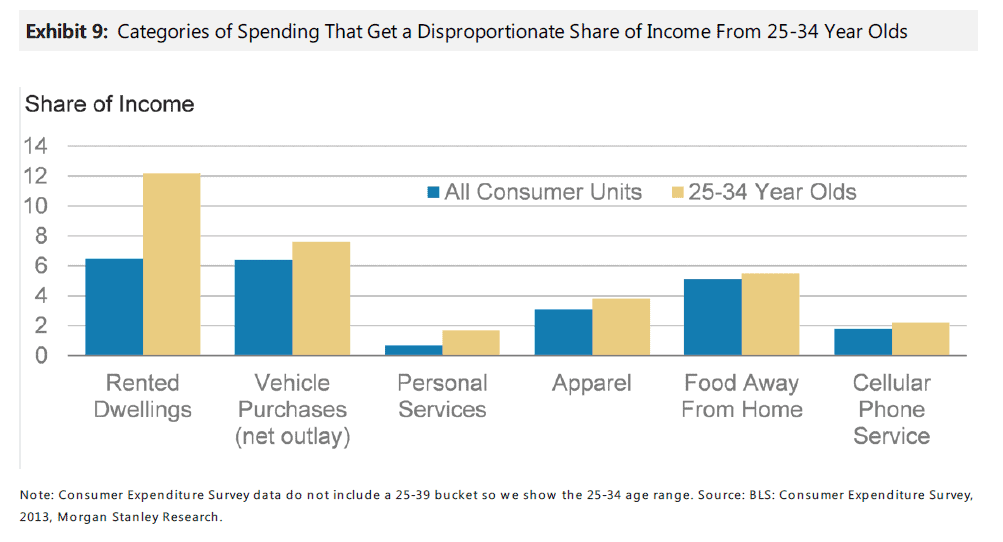 "Millennials view dining out as a social event (i.e. a chance to connect)," the Restaurant Association advises on their website. "They tend to favor fast food, deli food and pizza restaurants over coffee shops, high-end dining and casual dining. Their diversity and interest in new things draw them to more ethnic restaurants too."
The millennial group of 25-34 year olds now tend to spend more on "food away from home," according to the chart above by Morgan Stanley. So if they are willing to spend more money eating out and "gramming" about it, restaurants need to be on social media now more then ever in order to reach them at their level and gain them as customers.
A successful method of attracting new patrons is by holding a social media contest or special giveaway using  #hashtags with a picture of your place or food. Here's a guide on using Instagram and proper hashtag etiquette by FirstWeFeast to get you started.
Now go check it out and get taggin'.