Does anyone really go to McDonald's in search of healthy food?
We hope not, but those who think they're choosing a healthier option by ordering from the burger chain's salad menu have a reality check in store.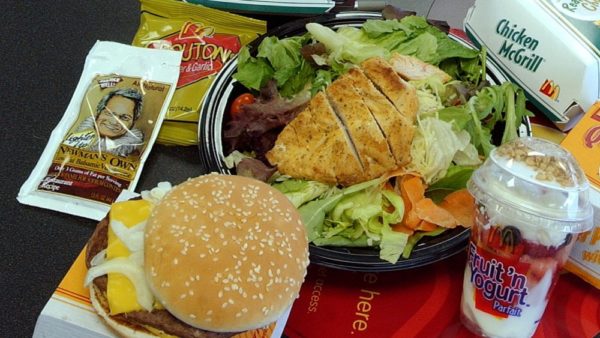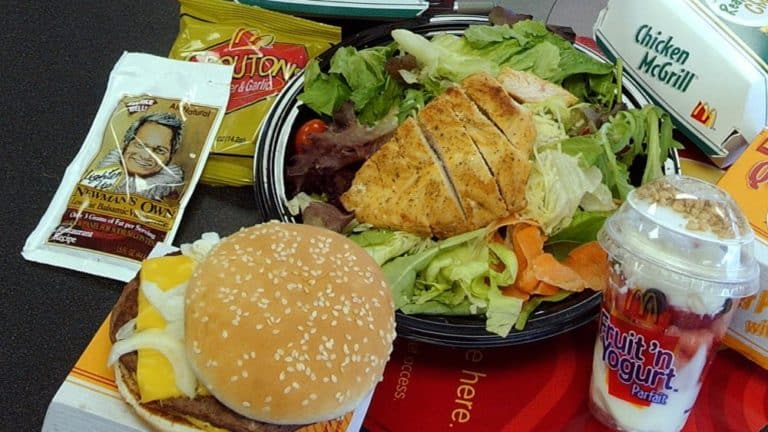 The Golden Arches has stripped its salad selection down to five (pretty darn basic) choices.
McDonald's salads have been scrutinized for their nutritional content.
On the McDonald's salad shortlist, its online nutrition calculator denotes the most calorific option as the Southwest Buttermilk Crispy Chicken Salad — with dressing, packing 640 calories and 36 grams of fat (almost half of the daily recommended intake).
Not surprisingly, the smallest salad of the bunch is the least offensive: The side salad, if dressed with a low-fat vinaigrette, can be consumed for as little as 50 calories.
You can read the CNBC article titled McDonald's salad have more calories than the Big Mac.
Please be aware of the incredible sodium content that spring from McDonald's salads, such as the whopping 1,480 milligrams in the Bacon Ranch Salad with Buttermilk Crispy Chicken, thanks to ingredients like "highly seasoned chicken," cheese, bacon, and dressings.
Too much salt intake affects both short-term (bloating) and long-term (high blood pressure) which can increase the risk of heart disease and strokes.
Carb counts can soar, too, as the Southwest Buttermilk Crispy Chicken Salad, with its tortilla strips, chicken breading, and sugar-laden Cilantro Lime Glaze, offers up the equivalent of three bread slices.
    More about McDonald's:  McDonald's Unveils New Oreo Shamrock McFlurry
No one ever goes to McDonald's thinking they're going to find a quick meal that's delicious, tasty, and good for you.
We go there because its fast and cheap. Am I right?
And of course, all children love the kids meal and toys.
Sometimes, it's just a guilty pleasure trip to a downriver McDonald's. We get it. We won't judge you. We've all eaten at the Golden Arches.
However, the SALADS are another story and most of us don't look close enough to the nutritional content.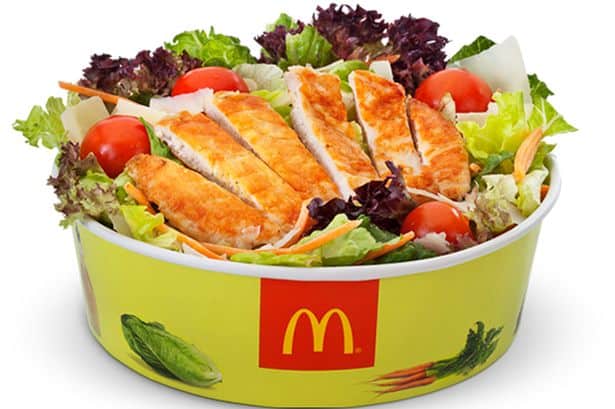 YES. McDonald's salads can be unhealthy. You might think you are being healthier by choosing a salad at McDonald's but you may be surprised to find out that most of their salads have more calories and fat than their cheeseburgers. Wow!
Check it out…
Southwest Crispy Chicken Salad: 480 Calories, with 24 grams of fat.
Bacon McDouble Cheeseburger: 440 Calories, with 22 grams of fat.
So now you know that McDonald's salads are not so healthy after all. But if fast and cheap is all you want, go for it.
We just wanted to open your eyes a little so you will be better informed and maybe make healthier choices when you dine out downriver.
Original source on McDonald's salads: Mashed.