Tim Does It Again!
Right after announcing they are now serving Beyond Meat, they come out with these delicious little treasures.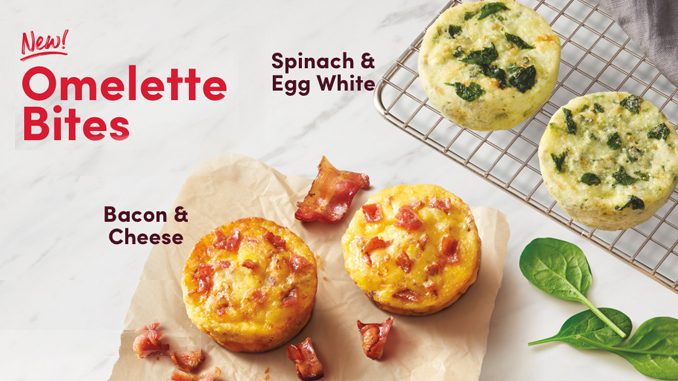 Tim Horton's has really taken a giant leap towards more healthy menu items and does it again with the bites.
The new high-protein Omelette Bites are now available in two favorite flavors:
Bacon & Cheese: Eggs baked with diced bacon and creamy cheddar cheese.
Spinach & Egg White: Egg whites baked with cheddar cheese, spinach and onion.
Watch how yummy these look:
"Busy Day" – Tim Hortons Omelette Bites from Zulu Alpha Kilo on Vimeo.
You can find Omelette Bites at participating Tim Horton's locations throughout Michigan and the U.S. for a limited time.