Tim Hortons is celebrating the Fourth of July with a new patriotic DIY donut kit alongside their returning Independence Day Fireworks Donut, made with popping candy.
The new Patriotic DIY donut kit includes six ring donuts, along with vanilla fondant and containers of red, white and blue sprinkles (may vary by location).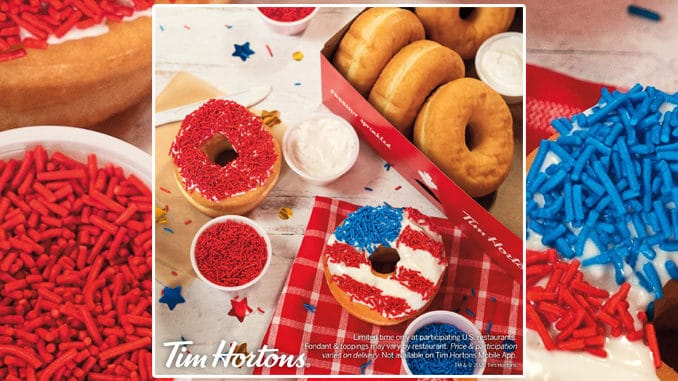 The Fireworks Donut is a classic ring donut dipped in white fondant and comes topped with blue and white sprinkles and sugary clusters of red and white popping candy.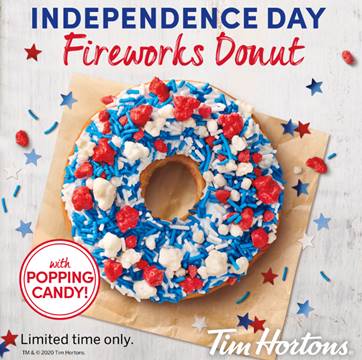 The returning Fireworks Donut can be found at participating downriver Tim Horton's locations for a suggested price of $1.49, while supplies last.
Additionally, Uber Eats is offering free delivery on Tim Hortons US orders through July 5, 2020.
You can follow Tim Horton's on Facebook or other social media for more news and offers.
Check out their new Bagelbits:
Source: This news was shared from Chew Boom.