Wendy's makes feeding the whole family a cinch.
The burger chain has launched their new Feed The Fam Deals promotion which is a series of limited time deals at the $9.99, $10, and $15 price points.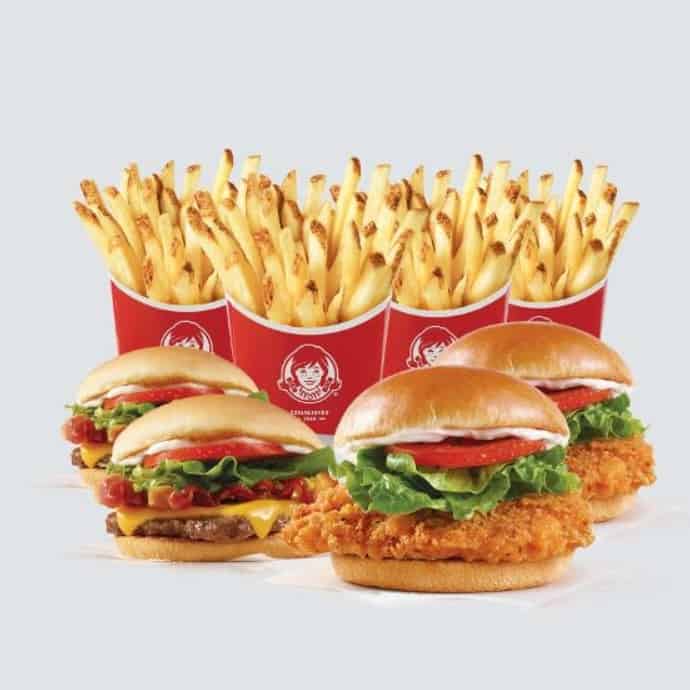 Wendy's is currently offering three Feed The Fam Deals in the following options:
√ Two Spicy Chicken Sandwiches, two Jr. Bacon Cheeseburgers, and four Small Natural-Cut Fries for $15.
√ Two Double Stack burgers, two Crispy Chicken Sandwiches, and four Small Natural-Cut Fries for $10.
√ Family Size Crispy Nuggets or Family Size Spicy Nuggets for just $9 bucks.
Wendy's new Feed The Fam Deals promotion is available now at participating downriver Wendy's as well as nationwide for a limited time. Prices may vary by location.
Wendy's also has a deal in their mobile app (may vary) where you can get four Dave's Singles or Spicy Chicken Combos for $20 (expires 6/1/20). The regular menu prices for the combos are $7.99 and $8.29 each.
Visit Wendy's on their website or social media for more details and offers.
Here's a hint, at Wendy's we put fresh beef on every hamburger, every day, because we think fresh beef makes for a better, juicier hamburger. Wendy's is the …
Source: This post first appeared on  The Fast Food Post.