Wendy's is running a limited time promotion where they're offering a buy one, get one premium chicken sandwich for a $1 deal.
This new double sandwich deal from Wendy's is only valid through May 2, 2021.
To take advantage of the offer, simply order any premium chicken sandwich through the Wendy's app and you'll qualify for the deal.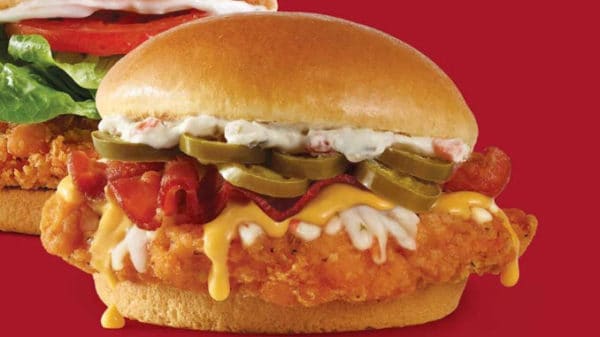 While not official, you might also be able to view the same deal when ordering online at Wendys.com.
You can find the offer under the "Offers" tab in the "Reward Store" via the Wendy's app.
Just add two premium chicken sandwiches to your bag and the discount will be applied at checkout.
Qualifying premium chicken sandwiches include the Classic Jalapeño Popper Sandwich, Classic Jalapeño Popper Sandwich, Pretzel Bacon Pub Classic Chicken Sandwich and more.
Order now from Wendy's and take advantage of the Chicken sandwich deal before the offer expires.
Source: The news about Wendy's Buy One Premium Chicken Sandwich, Get One For $1 In The App appeared first on Chew Boom.