How are restaurant customers using their smartphones?
Mobile app usage is still surging, however many restaurant apps fail to engage their customers the right way, so the potential for failure is very strong.
Find out which restaurant apps are successful and why.
First of all, what can your brand image do to ensure you're fulfilling your patrons' hunger for applications, without squandering time and spending way too much just in the creation of the application and continued spending to improve upon a mobile phone app solution that won't translate into a bad return on investment (ROI)?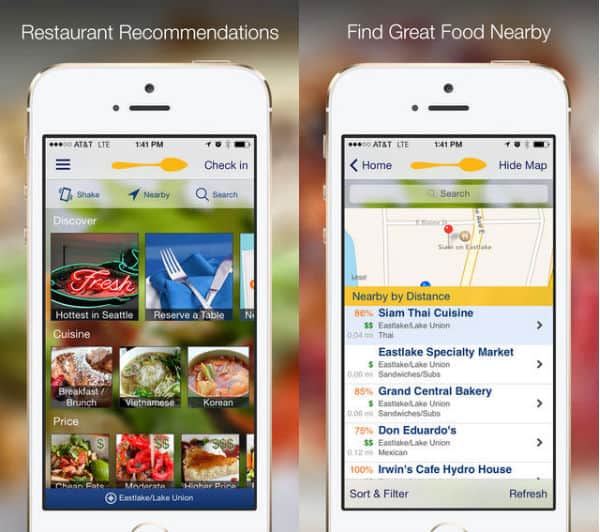 "Where Should I Eat?"
That is a question most often asked.
As mobile quickly becomes the primary source for fast information in the palm of people's hands, your customers will typically shift their focus from TV, computers, radio and print and go right for their mobile phones. When they do, a popular question asked is: "Where should I eat?"
93 percent of restaurant customers make decisions the same day of the visit
63 percent of mobile customers indicate apps are an important factor in helping them choose where to eat near their home
83 percent say their smartphone helps them find  out where to eat when traveling
200 percent – the value of mobile compared to traditional resources that influence dining decisions
*Statistics above sourced by JiMobile / NinthDecimal
When people decide where to eat, they tend to focus on 3 factors…
"Why Should I Eat There?"
Finding a restaurant needs to be fast and easy, especially for those on the go. The whole point of having a smartphone is so customers can make fast and informative decisions. They rely on three essential pieces of information in their quest: a map, a menu and do you offer discounts?
33 percent of customers are more influenced when a menu is presented on mobile than any other content
24 percent of restaurant customers hope to find special offers and discounts
21 percent of smartphone users want to see your location and how close you are to them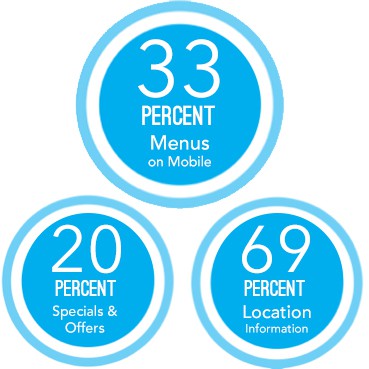 In other words, which restaurants are near me? What are the hours? What type of food do they serve? Is there a discount that could influence my choice of restaurant?
If you can quickly provide these 3 answers, you are bound to attract more than 78 percent of those mobile users and possibly gain their decision to visit your place of business over the competition.
If you're a big brand or have many franchise locations, then we highly suggest you invest the time and resources into creating your own mobile app and increase your marketing efforts in gaining more subscribers for it.
However, if you own a small local restaurant or bar whose marketing budget might be limited, we suggest you check out how your business should leverage popular third-party mobile apps for faster growth rather than creating your own branded app.
When you boil it down, it's all about the Benjamins. You're either spending them or earning them, and every smart business owner would rather be doing the latter.
Invest in what matters the most… successful ways that increase your revenue.

If you don't have the time or staff to handle the marketing needs yourself, why not hire Splattered Paint Marketing, a downriver marketing agency that can turn your marketing strategy on full blast.