Food technology is evolving fast.
Subway restaurants has just announced the launch of a new bot for Facebook Messenger that allows you to order sandwiches and salads with the ease of messaging.
This is the first-of-its-kind food ordering bot and the latest innovation brought to you by Subway® Digital.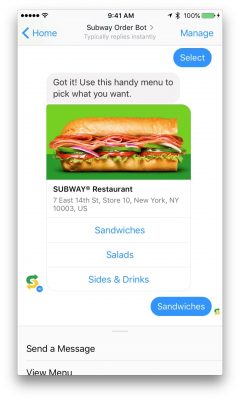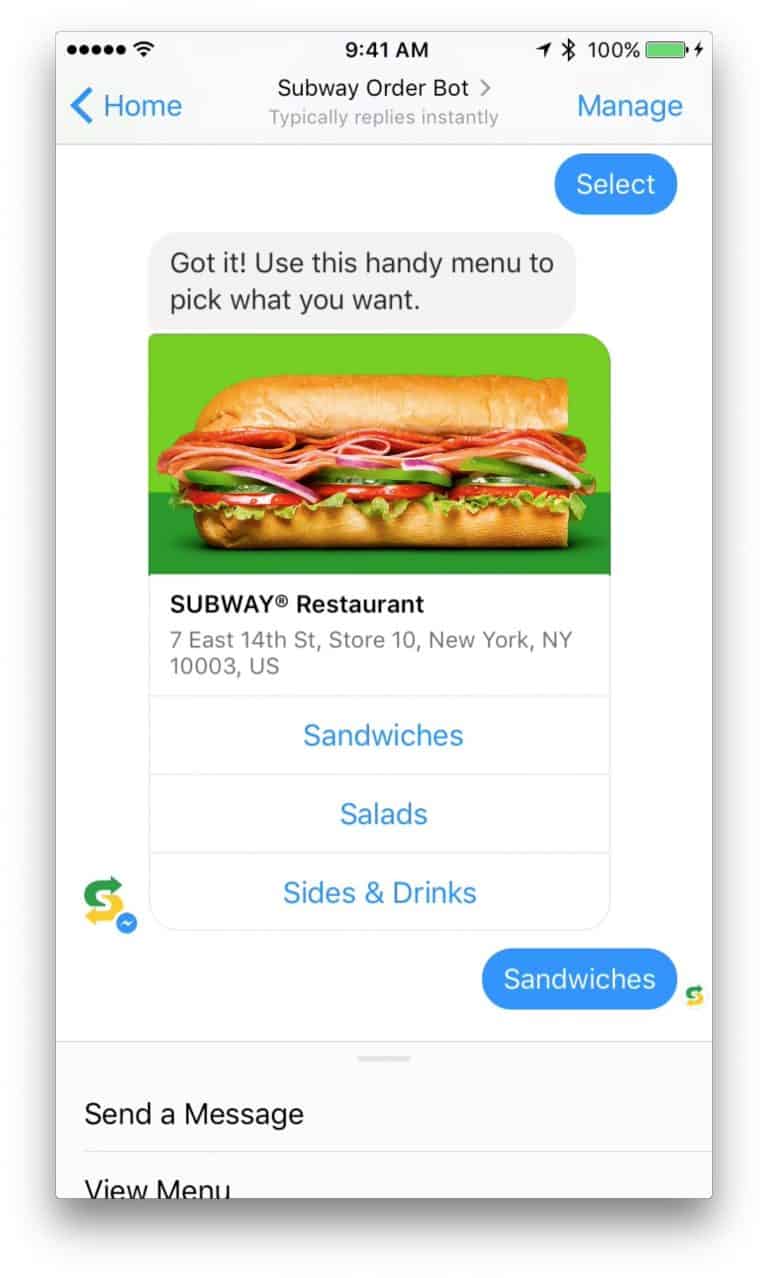 Guests can use the unique bot to quickly order and pay for a sandwich or salad, and have your food order customized with your favorite choice of bread, vegetables, cheese and sauce, etc.
To use the Subway bot:
Launch the Messenger app, visit Messenger.com or visit Facebook.com/subway and tap 'Start Order.' You will have to choose your nearest Subway® restaurant location. Next, you will be guided through the bot to make your food selections, including any drinks, cookies or chips. Finally, you will pay for your order with either Facebook's payment system or Mastercard's Masterpass. Once complete, your Subway order will be ready for pick up about 15 minutes.
Watch the video below to see how the bot works:
Why not try out the new ordering from Subway via the new Facebook Messenger bot and tell us how your experience went. You can also order from Subway by using their mobile website ordering system or the official smartphone app to place an order.
"It's a simple way to order food, and available to anyone who already has Messenger." says Subway's Stan Chudnovsky, Vice President of Product for Messenger.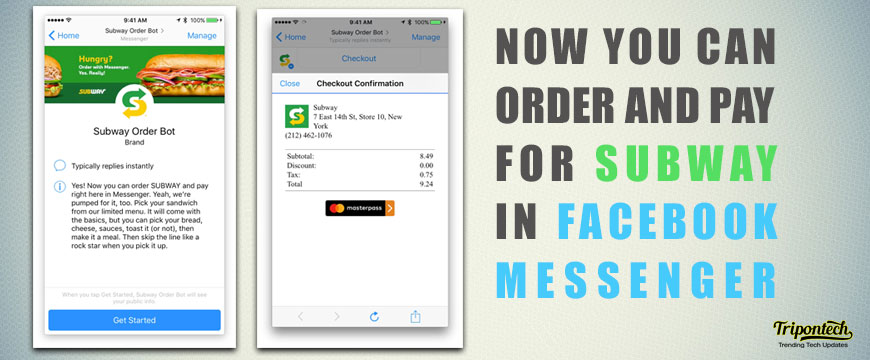 I guess it time to order lunch now.