Thank you for joining!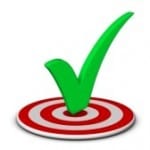 Now that you've joined, we hope you visit often to search for restaurants and bars in the downriver area. We also have bakeries, banquet halls, coffee shops and ice cream parlors, as well as frequent restaurant and food articles posted to our News section.
But it gets better…
Another reason you should visit regularly is to find some Coupons, Discounts, and Special Offers by various places. Everyone loves to save money, right?
We encourage you to write reviews for the places you have been to. Your feedback and opinions of the places you visit are important to us, and more importantly, to the owners, so we ask you to share honest reviews and help keep our downriver community well informed about your dining experiences. We also suggest reading the reviews posted by others so you can see what your neighbors have to say.
As a member, you can add places to a FAVORITES LIST in your personal dashboard, so you can keep track of the places you've been to, or for places that you want to visit. You can read important local news and articles about restaurants and places in our neighborhood that you will find interesting.
Spread the word…
Be sure to tell your friends and family to sign up. You can easily share anything from our site using various social media services. We want to be the ONE place online that everyone downriver can go to when searching for places to eat, drink and to save a few bucks when dining out.