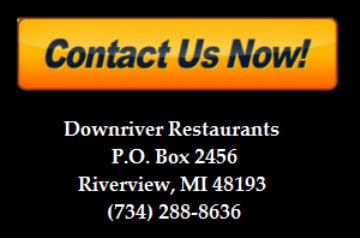 Downriver Restaurants is the ultimate dining directory covering 19 cities in the downriver area of Michigan, including restaurants and bars at the Detroit Metro Airport.
Please contact us if you have any questions about our website or a place listing, or if a food-related business has news to share with the downriver community.
If you would like to advertise on our site, please visit our Advertising section for more information.