Advertise to the downriver community…

Downriver Restaurants offers various opportunities for local businesses to advertise to our community and engage with our viewers and members to enhance their dining experience.
Currently, we reserve our advertising to food and drink establishments that are located within our covered cities. However, we will consider other advertising offers if we feel they may be of service or benefit to our business owners and/or the downriver community.
See some examples of our advertising options below. Prices range from $5 per month to $75 per month depending on size of ad, location and frequency.
Please contact us for special advertising options.
---
Ad placements:
Choose from THREE (3) Ad placement options:
Home page Spotlight $15/mo

Top of Search  $10/mo

Sidebar $5

Premium Page Placement Gets You Exposure:
Interact with users after a registration or login process
Your ad front and center when reading a news article
Category specific advertising
Searching for nearby places
Run an Ad Campaign to Gain New Customers
Generate more leads with Targeted Advertising on many locations throughout the directory to maximize the result. From home page ads to listing details page, you have a number of ad choices to feature your business.
Here are 3 primary options to show the ads on the various locations.
Random Ads
Listing Detail Page Ads
Search and Taxonomy Ads
Targeted Advertising
Show your ad to customers searching for a specific category, tag (keyword) or feature in a specific location.
Sponsored Section: Our sponsored section on the Home page allows you to feature your business by strategically placing your ad at the top of all other businesses. Customers will see your business before they scroll down the page to see other listings.
Top of  Search Categories: This is another advertising option that will display your business in a specific category and shown at the top of results once a customer searches that category. Ex: If a customer searches the Pizza Restaurants category, a list of such restaurants will appear. Without advertising, your ad might be at the bottom of the list. With this type of advertising option, you will be guaranteed to have your business appear on one of the top two results of the category list.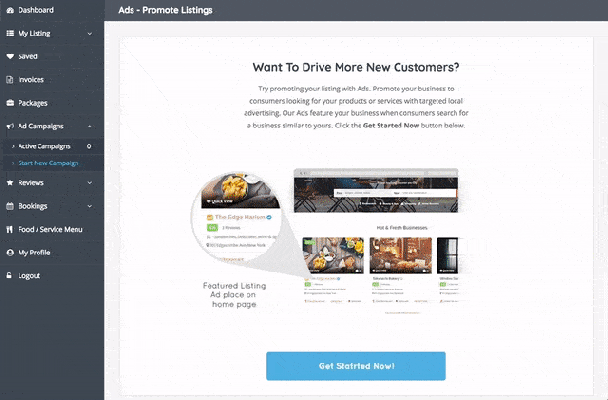 Email Newsletter Ads: $20
Present special offers, coupons or dedicated advertising as a SPONSOR for our newsletters.
Dedicated Email Blast: $50
Have an offer that you think is valuable to our users? Present it in a customized, dedicated email to all our members.
Custom Opportunities Available
Capture attention with engaging occasion-themed or timed advertising: contests, event sweepstakes, holiday sponsorship, or special event promotion. We will work with you to create a custom advertising solution.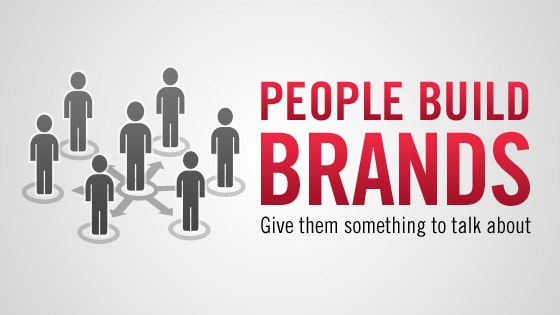 Maximize Eyeballs
The more eyeballs that see your advertisement will translate into higher conversion. Ads can be displayed on the home page above the fold, listing details sidebar and of course in the search result with organic results.
Get Started Today
Start by searching for your business then claim your listing. Once you've done that, you can create an advertisement from right inside your business dashboard.
Be sure to complete your business page in full, including adding a full description, hours, website and social links, photos, video, menu items, events and offers. A completed profile attracts, engages and converts more people into paying customers.
Consistent advertising can be powerful.
By creating different advertising campaigns for menu specials and discount offers, or just refreshing your brand message with fresh new content, will improve your engagement with our members and website visitors and turn them into raving loyal customers.
Register or Log In now to get started…