Taco Bell welcomes back their fan-favorite Triple Double Crunchwrap reimagined as the "Grande Crunchwrap."
The Grande Crunchwrap from Taco Bell eatures double layers of seasoned beef, double layers of nacho cheese sauce and double layers of crunchy tostada shells, along with lettuce, tomatoes and reduced-fat sour cream all wrapped in a grilled flour tortilla.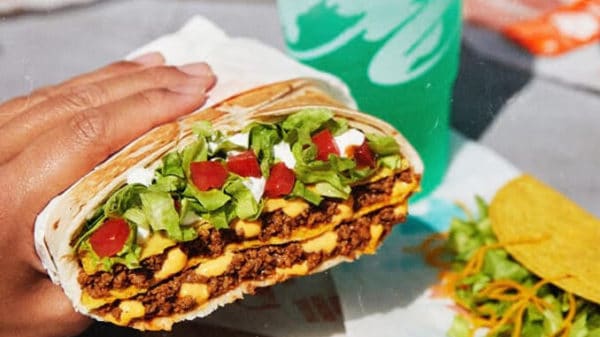 While prices may vary, the Grande Crunchwrap carries a suggested price of $3.49 on its own, or you can get it as part of a $5 Grande Crunchwrap Meal that includes one Grande Crunchwrap, a Crunchy Taco and large fountain drink of your choice for 5 bucks.
The reimagined Grande Crunchwrap can be found at participating Taco Bell locations downriver and of course, nationwide everywhere for a limited time.
Source: The post The Triple Double Crunchwrap Returns To Taco Bell As The 'Grande Crunchwrap' appeared first on Chew Boom.
(News last updated 2021)