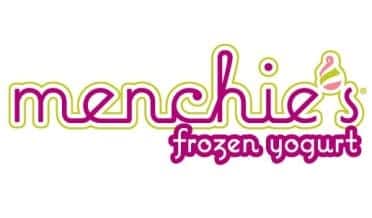 A new Menchie's Frozen Yogurt has just opened.
Up until now, there  were very few frozen yogurt places in the downriver area and this is the first Menchie's in our community.
Now the city of Taylor has the first Menchie's Frozen Yogurt open and serving to quench your frozen fetish.
They serve various flavors of yogurt, such as nonfat, lowfat, regular, tart, sorbet,  no sugar added, low carb, and a low carb/no sugar combo.
The endless choice of toppings are too many to list here, but take a look at some of your choices…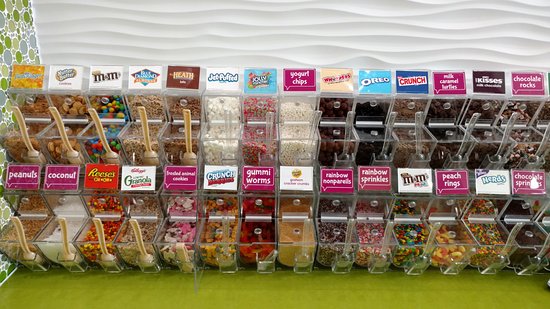 Menchie's also has delicious frozen yogurt cakes that you can customize with your favorite flavor and topping then take it home for the whole family.
See for yourself what a Menchie's  sweet shop looks like and watch a mix master put together her very own frozen masterpiece:
Read about the Menchie's grand opening celebration from the News Herald article here…
Menchie's Frozen Yogurt opened its first Downriver location in Taylor on Oct. 3. Franchise owner Boby Thomas said this is the first time he's dipped into any type of restaurant, but has spent several years running other businesses, including gas stations and convenience stores. Thomas said he is very familiar with Taylor.
The following two tabs change content below.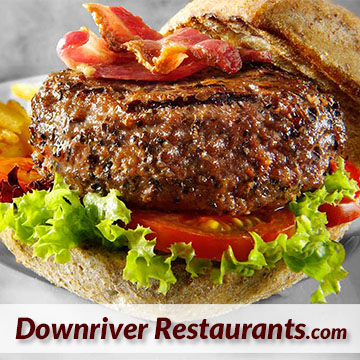 Downriver Restaurants Staff constantly search for the latest restaurant news and bring you the best restaurant and fast food coupons, discounts and deals you can use each and every month. Visit our COUPONS section to see what we have found. You can also follow Downriver Restaurants on social media for more exciting news and discount opportunities for the downriver community.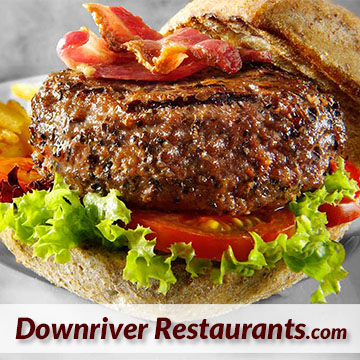 Latest posts by Editorial Staff (see all)
News frozen cakes, frozen yogurt, frozen yogurt downriver, Menchie's frozen yogurt, new frozen yogurt place in Taylor