**This event has been postponed
Updated 3/13/20: Per the latest news from Dairy Queen…
At DQ®, we like to sweeten the start of spring with Free Cone Day, a fan-favorite event that attracts long lines at our restaurants. In light of the growing concerns about COVID-19 (coronavirus), and the precautions established by the World Health Organization and government agencies around large public gatherings, we made the difficult decision to postpone this year's Free Cone Day, which was scheduled for Thursday, March 19 in the U.S., Canada and Mexico. The health and wellbeing of our fans and crew members is our top priority, and we look forward to rescheduling at a later date when we know more. Follow DQ for more news…
We all scream for Ice Cream
Especially when it's free!
To celebrate the first day of spring and the end of winter, Dairy Queen is holding a Free Cone Day on Thursday, March 19th, 2020.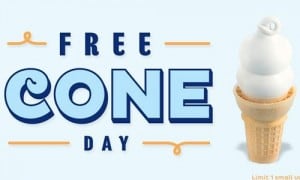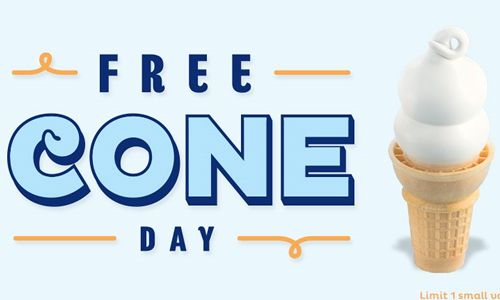 Throughout the entire day, participating DQ® and DQ Grill & Chill® locations across the U.S. will be serving a FREE small vanilla soft-serve cone while supplies last with a limit of one cone per customer.
DQ will also be accepting donations on this day to raise money for the Children's Miracle Network Hospitals to help children being treated at their hospitals across the U.S. and Canada.
Since 1984, the Dairy Queen system has raised more than $125 million for Children's Miracle Network Hospitals in local communities and they are on a mission to continue helping sick and injured kids that need it most.
Let's all take the family out on March 19th for a special free treat and help support children who are hospitalized.
The Children's Miracle Network is a great cause and so worthy of your donations.
Watch the video below to learn more about the Children's Miracle Network Hospitals…
Childrens Miracle Network has grown dramatically since its founding in 1983 from a televised fundraiser in a small studio to one of the worlds leading childr…
We have 8 Dairy Queen locations throughout the downriver area, so you can find your closest one and make the trip on the 19th to celebrate this sweet fundraiser for a great cause.
Source: Dairy Queen news.