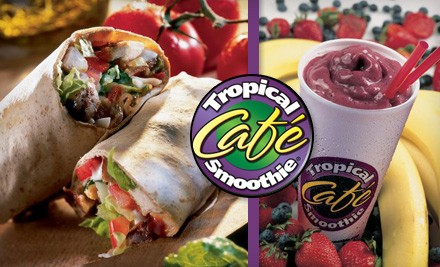 Eat Better. Feel Better. That's their slogan, after all.
Woodhaven is killing it with new restaurants, bars and drink establishments for the area.
The newest cafe, and second of its kind for the downriver community is Tropical Smoothie. There is a location in Taylor which is quite popular already.
Specializing in healthier food and drink menu options, such as delicious fruit and vegetable smoothies, flatbread sandwiches, wraps and salads.
They even serve breakfast items, and a kids menu along with choice of side dishes for the picky eaters.
You have to try their famous Island Green smoothie made with spinach, kale, mango, pineapple & banana.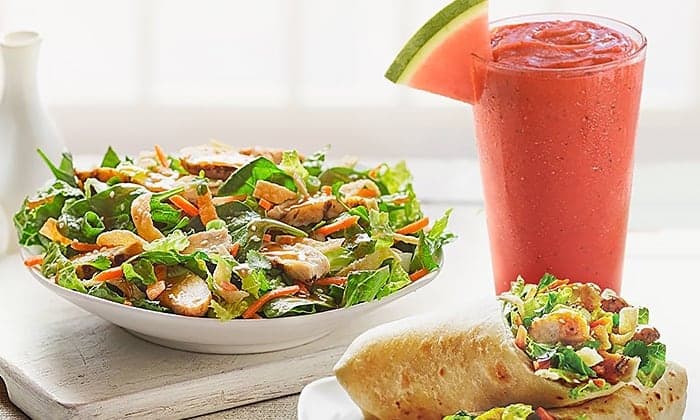 Other popular favorites at the smoothie shop are the peanut butter cup smoothie, and for sandwich wraps, I suggest the turkey bacon and the chipotle chicken. Both are highly recommended.
Learn more about their healthy menu…
Serving delicious smoothies, wraps, sandwiches, flatbreads & salads across the United States.
Juice or Smoothie: Which One Is Healthier?
Infographic Courtesy of: Positive Health Wellness
Have you eaten at Tropical Smoothie yet?
Leave your comments below or post a review about Tropical Smoothie so members of our Downriver community can see your feedback.
The following two tabs change content below.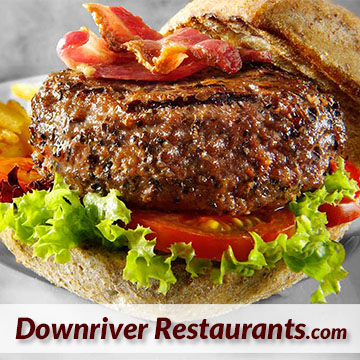 Downriver Restaurants Staff constantly search for the latest restaurant news and bring you the best restaurant and fast food coupons, discounts and deals you can use each and every month. Visit our COUPONS section to see what we have found. You can also follow Downriver Restaurants on social media for more exciting news and discount opportunities for the downriver community.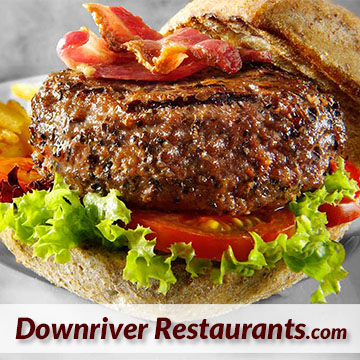 Latest posts by Editorial Staff (see all)
News flatbreads, flavorful food, flavorful smooties, fresh ingredients, fresh juices, fruit and veggies smoothies, gourmet salads, healthy food, healthy menu, sandwiches, Smoothie, toasted wraps, vegan food