Checkers and Rally's offers a new twist on their signature Big Buford with the introduction of the new Smoky BBQ Bacon Buford.
The Smoky BBQ Bacon Buford features two hand-seasoned beef patties topped with Swiss cheese, two slices of bacon, lettuce, tomato, pickles, onions, Sweet and Smoky BBQ sauce, smoky mayo and more bits of real chopped up bacon on a toasted bakery-style bun.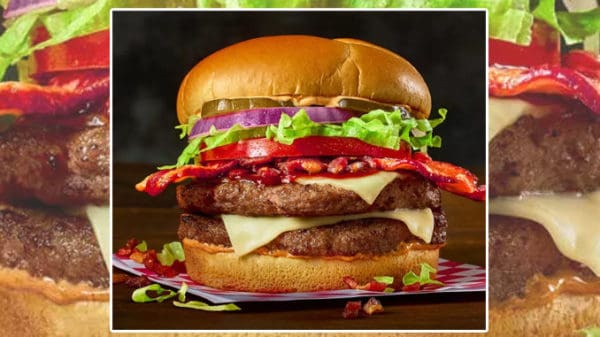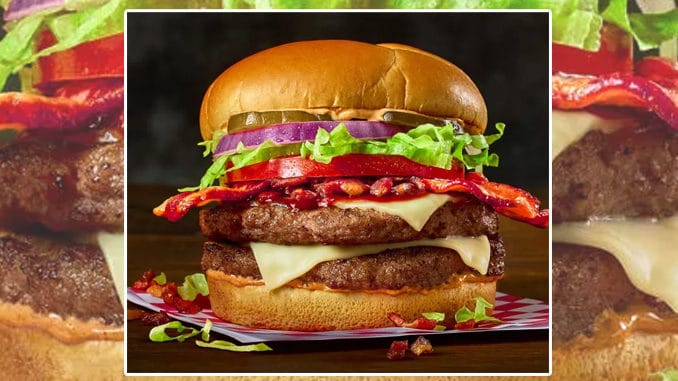 The Smoky BBQ Bacon Buford is similar to the BBQ Bacon Big Buford released back in 2016, which featured two large all beef hamburger patties topped with smoky honey BBQ sauce, two slices of American cheese, two slices of crispy bacon, crisp lettuce, tomato, red onion, dill pickles, and many on a toasted Kaiser bun.
The Fry Lover's Double consists of two hand-seasoned, 100 percent beef patties topped with the chain's Famous Seasoned Fries, melted American cheese, dill pickles, ketchup, mustard, and mayonnaise, all on a toasted sesame seed bun.
The new Smoky BBQ Bacon Buford can be found at participating Checkers and Rally's locations nationwide for a limited time.
Visit Checkers website for info on the new Smoky BBQ Bacon Buford along with more offers and deals.
Have you tried the new Smoky BBQ Bacon Buford at Checkers or Rally's yet?
Drop us your comments below or leave a review directly on the restaurant's listing page on our site so your downriver neighbors can see what you think.
We appreciate your feedback.
Source:  This news appeared first on Chew Boom.