Wendy's kicks off the summer with the introduction of the new Summer Strawberry Salad.
The Summer Strawberry Salad features diced grilled chicken breast, a 3-cheese blend (Parmesan, Asiago, and Fontina), applewood-smoked bacon, and strawberries over a bed of Romaine lettuce and spring mix greens.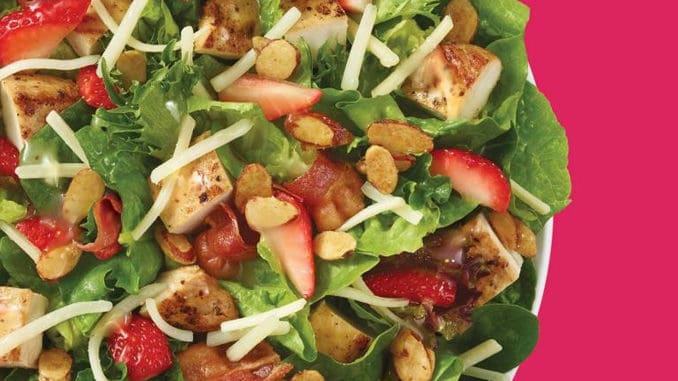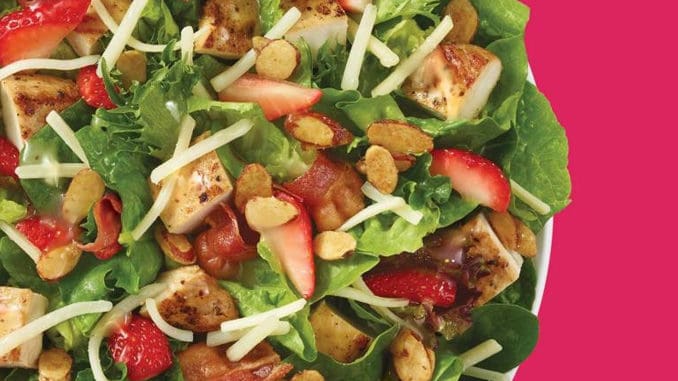 The salad also comes topped with candied almonds and Marzetti Simply Dressed Champagne Vinaigrette.
You can order the salad in either a full or half portion. Prices may vary but the average salad is priced at $5.19 for a half portion and $7.19 for a full portion at your downriver Wendy's locations.
Nutritional Info – Wendy's Summer Strawberry Salad – Full Size w/o dressing
Calories – 410 (from Fat – 190)
Fat – 21g (Saturated Fat – 8g)
Sodium – 790mg
Carbs – 17g (Sugar – 9g)
Protein – 45g
Don't forget you can get a Free Kid's meal if you order thru the Wendy's app…
Source: This news appeared first on BrandEating.