Buffalo Wild Wings introduces a trendy, vegetable-based option to the menu with the launch of the new Cauliflower Wings.
The new Cauliflower Wings are tossed in Asian Zing sauce and come topped with everything pretzel spice, pepper, garlic, salt, sesame, Fresno peppers, and scallions.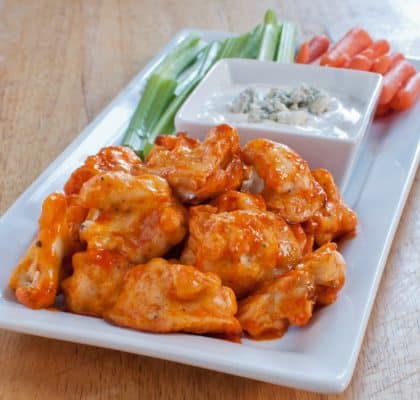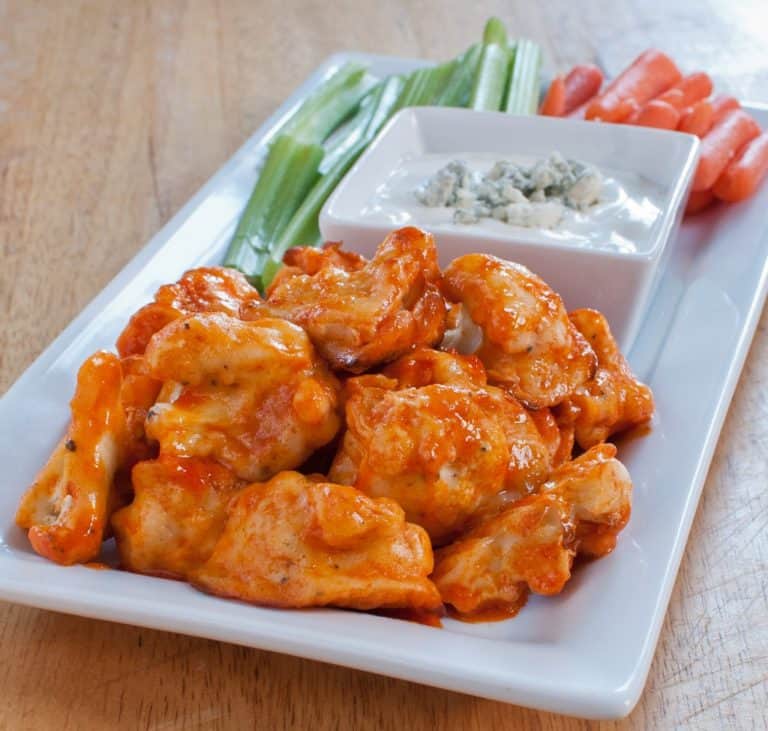 Additionally, Cauliflower Wings can also be tossed in any of the chain's 26 sauce flavors.
Buffalo Wild Wings says that their new Cauliflower Wings are "a great non-meat option that is crispy, breaded and really checks all the boxes when it comes to quality, flavor and appearance."
With many vegans happy to see alternative options in our restaurant meat menu items, its nice to see this new addition by Bdubs as well.
Large Cauliflower Wings without Signature Sauce or Dry Seasoning
870 calories
405 calories from fat
45 grams of fat
18 grams of saturated fat
1030 milligrams of sodium
104 grams of carbs
10 grams of sugar
12 grams of protein
Small Cauliflower Wings without Signature Sauce or Dry Seasoning
440 calories
198 calories from fat
22 grams of fat
9 grams of saturated fat
510 milligrams of sodium
52 grams of carbs
5 grams of sugar
6 grams of protein
The new meatless wings are available now at participating downriver Buffalo Wild Wings restaurants and locations nationwide.
Let us know if you have tried the new Cauliflower Wings at BWW and tell us what you think in the comments below.
Source:  This news on Buffalo Wild Wings New Cauliflower Wings appeared first on The Fast Food Post.