Sonic Drive-In is running a limited time promotion where you can get Wacky Pack Kids Meals for just $1.99 all day long, every day.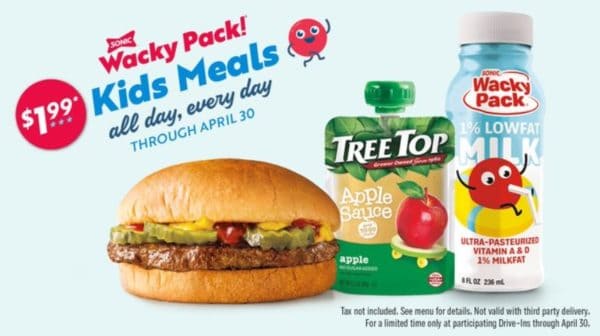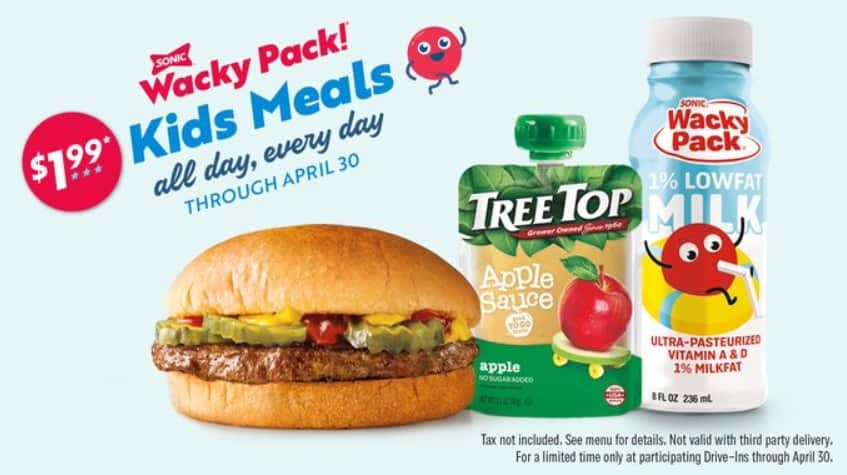 Each kids' meal comes with an entree, a side, and a drink, and includes one toy per purchase.
Toys available during the promotion include She-Ra and Hordak action figures, collectible magnets, Swift Wind and Imp straw buddies, and an inflatable sword. Just keep in mind that toys are for children ages 3 and up, and that toy may vary with order.
More about SONIC: Sonic Unveils New Sauced Jumbo Popcorn Chicken
While you can use the SONIC App for contactless ordering and payment, you can also place your order at the drive-in.

The only Sonic location downriver is in Southgate on Ford.
Sonic's $1.99 Kids Meal deal is available all day, every day through April 30, 2020.
Source: The post appeared first on The Fast Food Post.