Are you over 50 and looking for dining discounts?
We found some Senior discounts just for you.
Here are a few restaurants that offer regular discounts for people age 50 and over, or by showing your AARP card.
The secret to finding more senior discounts at places is to ask for it.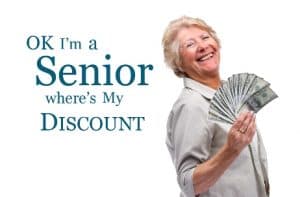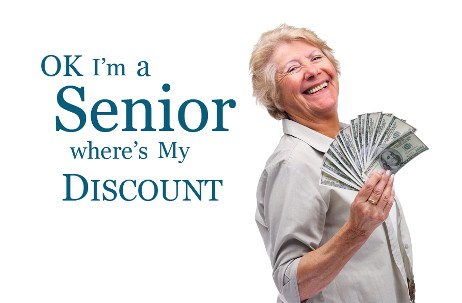 Many discount offers aren't always obvious or advertised. Some restaurants will offer your age off, as opposed to a fixed percentage off your bill.
Here's a trick that can save a bunch
If there is a senior citizen in your party, it might be a good idea to ask them to order for your entire table and check out with one bill. It may be a loophole in the discount rules, but plenty of restaurants and businesses will tend to honor it and not question it too much.
Get creative when planning a night out with a group.
If you invite someone over age 55 to come along and be the designated bill payer, your entire party might be able to benefit from a nice discount.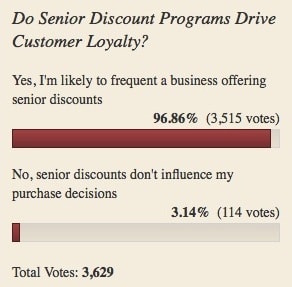 So, which restaurants offer senior citizen discounts?
Downriver has plenty of restaurants and local businesses that offer senior discounts.
Some of the offers shown below include locations outside of the downriver area, but this is a good resource list to refer to whenever  you are traveling. You always want to save a few bucks when you're away from home and this list will be helpful.
List of Senior Discounts at Restaurants
Applebee's
15% off with the Golden Apple card for 60+
Arby's
10% off for 50+
Ben & Jerry's
10% off for 60+
Bob's Big Boy
Discount varies by state and location for 60+
Boston Market
10% off for 65+
Bubba Gump
10% off for AARP members
Burger King
10% off for 60+
Carl's Jr.
10% off for 50+
Carrabba's Italian Grill
20% on Wednesdays for AARP members
Chick-fil-A
10% off or free small drink or coffee for 55+
Chili's
10% off for 55+
CiCi's Pizza
10% off for 60+
Dairy Queen
10% off for AARP members
Denny's
10% off for 55+ (or 20% off for AARP members)
Dunkin' Donuts
10% off or free coffee for 55+
(or free donut with medium coffee for AARP members)
Einstein Bros Bagels
10% off bakers dozen bagels for 55+
El Pollo Loco
10% off for 55+
Golden Corral
10% off for 60+
Hardee's
33 cent beverages daily for 65+
IHOP
10% off for 55+ or senior menu at special prices
Jack in the Box
20% off for 55+
KFC
Free small drink with any meal for 55+
Krispy Kreme
10% off for 50+
Long John Silver's
Varies by location for 55+
McCormick & Schmick's
10% off for AARP members (excluding alcohol)
McDonald's
Coffee and beverage discounts for 55+
Mrs. Field's
10% off at most locations for 55+
Outback Steakhouse
15% off Monday through Thursday for AARP members (excluding alcohol)
Papa John's
25% off for AARP members who order online and
enter promo code AARP25
Popeye's
10% off or free drink for 55+
Shoney's
10% off all items for 55+
Sonic
10% off or a free small beverage for 60+
Steak and Shake
10% off Mondays and Tuesdays for 50+
Subway
10% off for 60+
Sweet Tomatoes
10% off for 62+
Taco Bell
5% off or free small beverage for 55+
TCBY
10% off for 55+
Waffle House
10% off Mondays for 60+
Wendy's
10% off for 55+
White Castle
10% off for 62+
Remember, you must ask for a senior discount!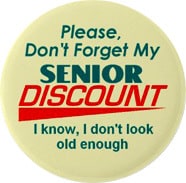 Certain bars, restaurants, bakeries, coffee houses, or even ice cream shops might not always advertise any senior special deals.
Discounts and proof of age might vary by restaurant or location, and may often change their terms, so be sure to verify what they offer before you order.
Also, most restaurants will not allow you to use any other coupon or advertised discount combined with your senior discount, but you can ask.
You never know how generous a restaurant might be with their elderly patrons. You should first compare the senior discount with any other advertised offers, to see which promotion will provide a better deal and save you the most money.
See more Discounts For Age 50+ by visiting the AARP page.
You will find some great deals and discounts on travel, retail shopping, groceries and more.
AARP members have access to hundreds of discounts — travel, dining, shopping & entertainment. Find them all on AARPdiscounts.com. AARP member benefits, incl…
Annually, National Senior Citizens Day is celebrated on August 21st.
This is when we honor our wise elders and give them a day to celebrate their ripe age.
The #NationalSeniorCitizensDay started back in 1988 when then President Ronald Reagan, proclaimed the official day of recognition and designated it as an annual holiday. The special day serves as a reminder to all of us that we should honor and show appreciation to our seniors who always make such a huge and positive impact on our society.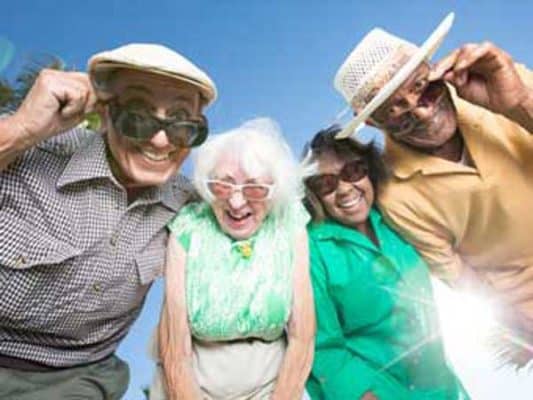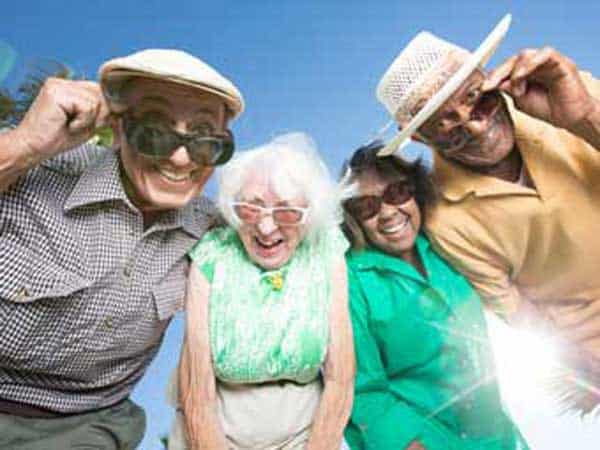 We love our elders, so let's give them an opportunity to save more of that money they worked so hard for all their lives.
Here's another idea to consider.
If your're a grandparent and you plan on eating out with any grandchildren, why not check out our KIDS EAT FREE list before you go.
With a little planning, you could find a restaurant that offers both senior discounts and a Kids Eat Free deal then you can take advantage of a both discounts. Remember to always ask for any restrictions and see what deals will save you the most money when you dine out.
Do you know of any senior discounts not listed?
Leave us a comment below so we can update our list and improve this valuable resource for our downriver seniors.