When you wake up in the morning, the last thing you probably want to do is cook yourself breakfast.
Here's the thing…we all deserve to treat ourselves sometimes, especially if that treating ourselves doesn't involve spending a lot of money.
Enter, Wendy's Honey Butter Chicken Sandwich, which is becoming a whole lot cheaper for the next month.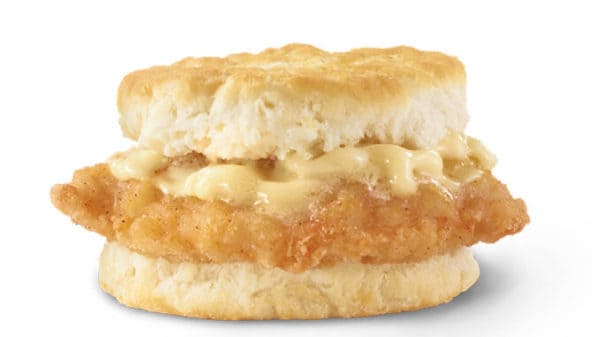 If you head to your local Wendy's during breakfast hours you can get yourself a delicious Honey Butter Chicken Biscuit sandwich from participating locations for only $1.99.
Yes, we're talking about a breakfast sandwich that features a crispy chicken fillet and sweet maple honey butter all on top of a fluffy buttermilk biscuit, for less than the price of that fancy coffee you probably order a lot of other mornings.
At that price, no one could blame you for adding a side of crispy seasoned potatoes and a Frosty-ccino to round out your meal! It just makes good financial sense.
But don't mull over this decision for too long now! It's only available from now until May 2.
The post Wendy's Launches New $1.99 Honey Butter Chicken Biscuit Deal appeared first on The Fast Food Post.