Fat Tuesday this year is February 16th.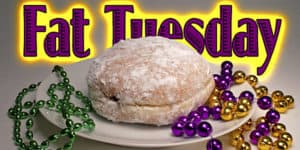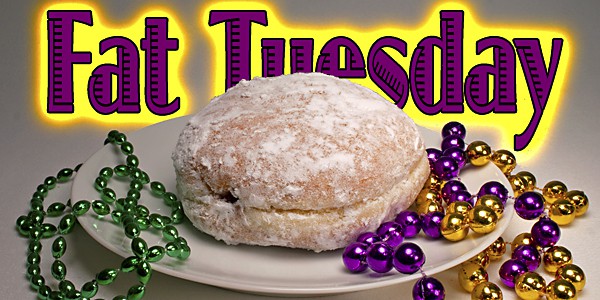 Mardi Gras, or Fat Tuesday, refers to events of the Carnival celebration, beginning on or after the Christian feasts of the Epiphany and culminating on the day before Ash Wednesday, per Wikipedia
Paczki Day is synonymous with Fat Tuesday, which kicks off the Catholic Lenten season.
Paczki Day has also become one of the tastiest traditions in Michigan. Thousands participate in Paczki Day festivities each year by enjoying the delicious Polish treats.
But don't be mistaken in thinking Paczki Day is just about indulging in jelly-filled donuts: It comes with a rich history and tradition that has strong roots here in Michigan.
While many people just love the Paczki donuts, they don't want to drive to Hamtrack to get their fix.
So where can you buy Paczki donuts downriver? We'll tell you.
We compiled a list of bakeries in the downriver are where you can buy Paczki's.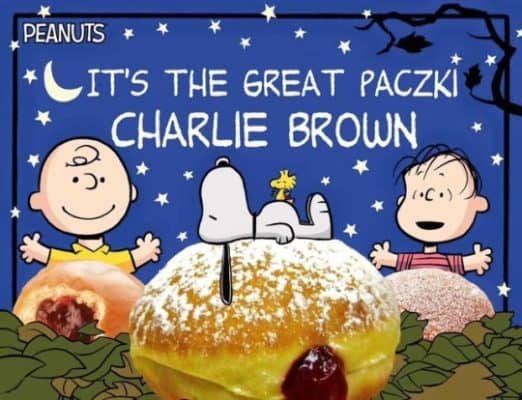 When it comes time to celebrating Fat Tuesday, most Michiganders line up outside Hamtramck bakeries, waiting for their stuffed treats.
In the spirit of keeping it local, here are several bakeries and places downriver where you can find Paczki's:
Elliott's Bakery 2636 W. Jefferson Ave., in Trenton, turns out homemade paczki in flavors of raspberry, lemon and custard for $14.50 a dozen, $8 a half dozen and $1.35 each.
Liberati's Italian Deli & Bakery, 7607 Allen Road, in Allen Park, is taking orders for paczki, in addition to selling the baked treats to walk-in customers for $11.99 a dozen, $6.59 a half dozen and $1.25 each in flavors of apple, apricot, blueberry, cherry, chocolate cream, custard, lemon, pineapple, prune, raspberry, strawberry and white cream.
Jack's Bakery in Melvindale.
Promenade Artisan Foods in Trenton.
Dough Boy Donuts & Cakes in Allen Park.
Nibo's Pizza and Baked Goods, 15600 King Road, in Riverview, will have paczki available in custard, raspberry, jelly, blueberry, strawberry, lemon, apple and prune for $13.90 dozen, $7.50 a half dozen and $1.49 each.
Donut Kastle on Eureka in Taylor.
Vinewood Mexican Bakery in Wyandotte.
Yum Yum Donuts in Lincoln Park.
A Serendipity Cakery in Riverview. Available Mon 2/24 and Tues 2/25. Check FB for times.
Tony Cannoli Sweets & Eats in Woodhaven. The crème de la crème of paczki contents might be oozing out of this delightful Downriver dessertery. Tony Cannoli is offering up pre-orders for their trademark cannoli cream-filled creation that will be available. It comes slathered in powdered sugar and flecked with chocolate chips.
Sugarr Donuts in Wyandotte. In addition to classic flavors like apple and raspberry, Sugarr Donuts is filling paczki with cannoli cream and peanut butter and jelly. The Downriver doughnut shop is accepting pre-orders now thru February 18th. The cost is $25 per dozen or $12 per half-dozen paczki.
Paczki lovers typically line up at the door before the business opens at 5 a.m. to claim their pre-ordered paczki or pick up a few on the spot.
I suggest you call ahead and place your order or be prepared to wait in long lines and possibly miss out on getting your annual Paczki pastries.
Many grocery stores and food markets will also be selling Paczki's as well, but supplies will go fast so shop early before they sell out.
If you want to drive to Hamtramack for Paczki Day festivities, we'll give you some history.
As far as where Paczki Day festivities occur in Michigan, Hamtramck is a particularly well-known destination for celebrations.
That's mostly due to the town's rich Polish heritage and authentic bakeries like New Palace Bakery and New Martha Washington Bakery.
In fact, thousands flock to Hamtramck each year to stock up on paczki, lining up around the block in the early hours of the morning, no matter the weather.
Now if you're looking for paczki's outside of the downriver area, check this list out…
The hedonistic holiday of Paczki Day in Detroit is one filled with tradition and glazed with Polish heritage. When it comes time to celebrate the Christian-adjacent holiday of Fat Tuesday, we line up outside Hamtramck bakeries, which annually stuff us silly with classic plum, prune, rose, or raspberry treats.
Join our weekly newsletter
so you won't miss a bite…
[mailpoet_form id="1″]