Baskin-Robbins adds a touch of coffee to its ice cream selection with the introduction of the new Oreo 'n Cold Brew ice cream.
The brand's new Oreo 'n Cold Brew ice cream consists of a crispy chocolate cookie ribbon, swirled into cold brew flavored ice cream that's blended with Oreo cookie pieces.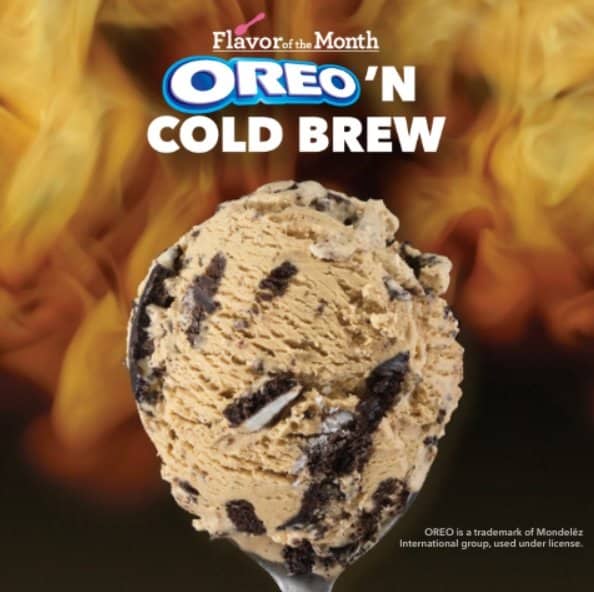 Baskin-Robbins describes it as a "mouthwatering medley of cookies and ice cream" that uses real cold brew concentrate to offer a rich and authentic cold brew taste. The cookie ribbon provides an enjoyable texture and the cookie pieces add extra crunch with sweet pockets of smooth crème.
The Oreo 'n Cold Brew ice cream is available on its own in a scoop, layered in an ice cream cake, or blended into a luscious milkshake.
You can find the new ice cream flavor at participating downriver Baskin-Robbins locations through March 2021.
Source: The news about Baskin-Robbins' New Oreo 'n Cold Brew Ice Cream appeared first on The Fast Food Post.