When it comes to donuts, are you Team Krispy Kreme or Team Dunkin'?
Let's break down the best (and worst) of both worlds.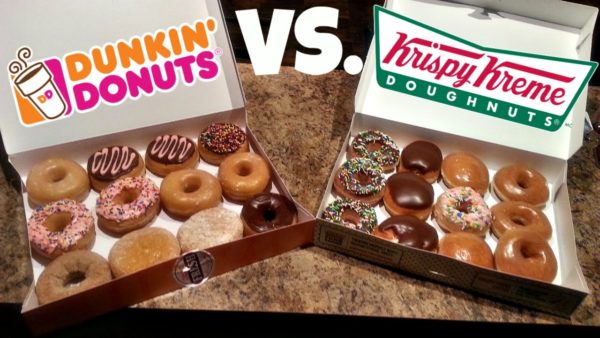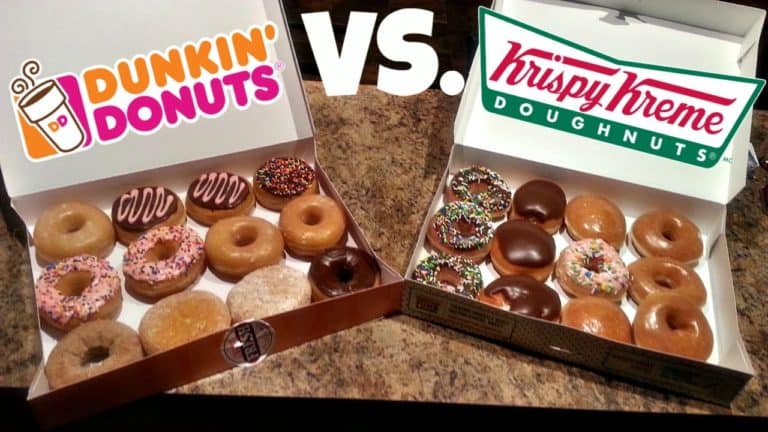 From a catchy slogan to the flavor of their pastries, who has the best donuts, Krispy Kreme or Dunkin'?
This is what we're going to break down and figure out.
Please note, there is no right or wrong answer when it comes to the best donuts, or any food for that matter. It's all about different opinions and taste buds.
In Downriver, we love and welcome all flavors.
So while you may prefer pizza, your neighbor may be all about burgers, and that's okay.
As long as we can all agree that donuts are AMAZING, we're all friends.
That said, let's begin…
Slogan: Dunkin' has a very catchy slogan that also happens to be very true, and it is "America Runs on Dunkin'." America (and arguably the world) DOES run on Dunkin', because when I think of the slogan, I imagine grabbing a donut and coffee to get me through the morning, don't you?
Krispy Kreme, however, doesn't have a slogan. And, if they do, I sure don't know what it is. One point for Dunkin'!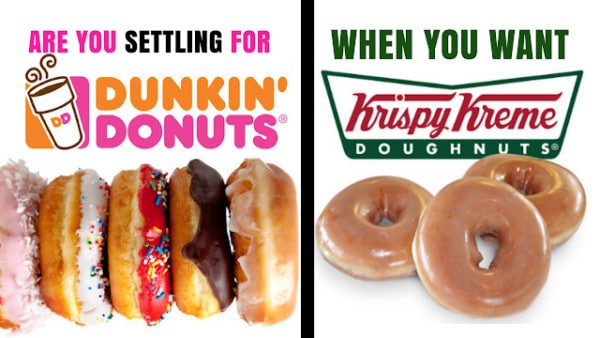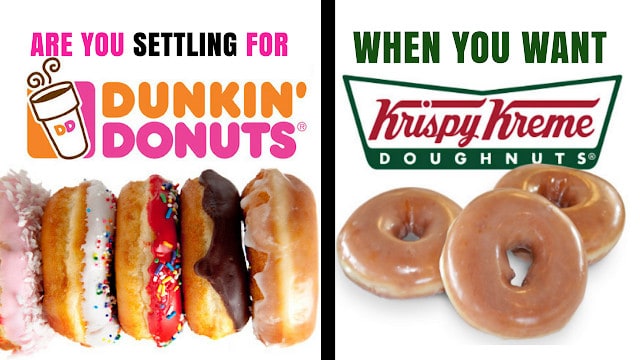 Creation of donuts: One thing you can't miss when you visit a Krispy Kreme is their donut factory. You can see tasty donuts on the conveyor belt being made and your mouth just waters! While this is fun and all, I prefer not seeing this, though.
I rather believe there's a group of bakers back there putting together these pastries and not a machine.
This is why I prefer Dunkin' stores. I don't see anything, just delicious donuts that magically appear, no questions asked and I love it. It may be an unpopular opinion, but it's mine.
Dunkin' 2, Krispy Kreme 0.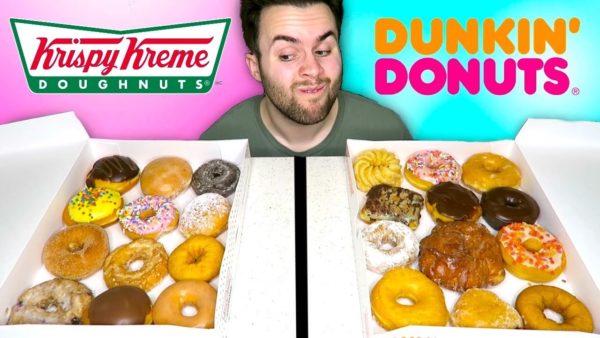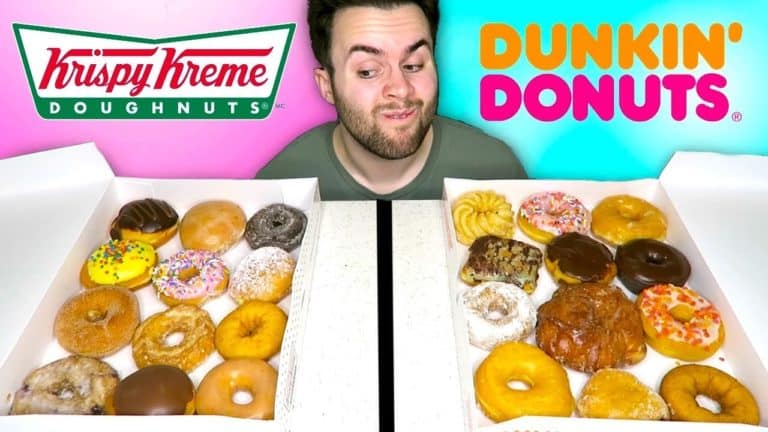 The designs: In my humble opinion, Krispy Kreme has the most creative and fun designs, hands down! They whip up fun and trendy designs to fit the season or popular trend at the moment, and I love it!
Dunkin' 2, Krispy Kreme 1.
The taste: Designs are cool, but looks aren't everything! While Krispy Kreme is killing the design game, what matters most is the flavor, and Dunkin' wins this!
Simply put, Dunkin's donuts have a better, more soft texture, that melts-in-your-mouth taste you can't resist! The various flavors feel more authentic.
Dunkin' 3, Krispy Kreme 1.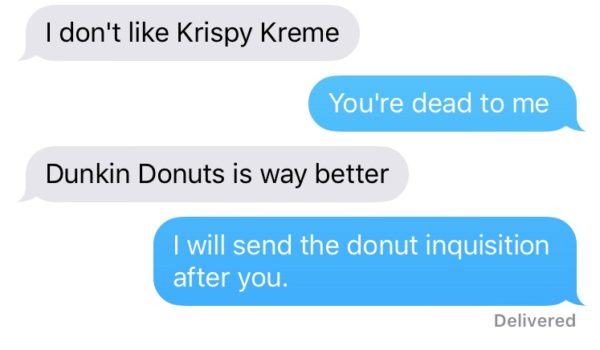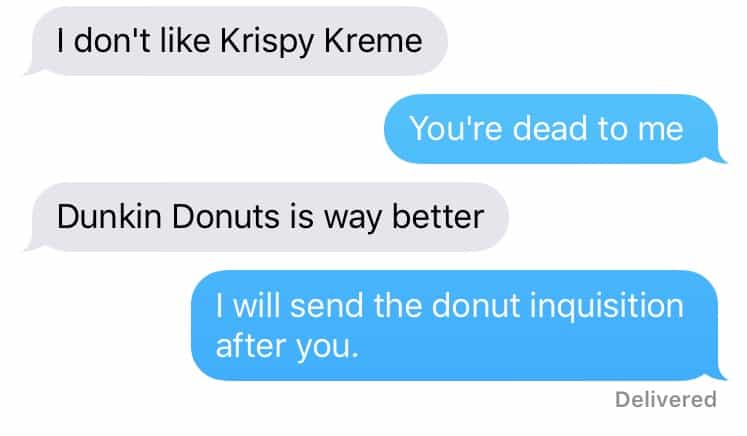 So we tallied and picked the winner: Dunkin'
Of course, there is no wrong answer as this is only my opinion, What's yours?
For the record, there are 6 Dunkin Donuts locations downriver but only 1 Krispy Kreme.
Leave a comment below and tell us if you're Team Krispy or Team Dunkin.
Original Source: The post Battle of the donuts: Krispy Kreme vs Dunkin' appeared first on Guilty Eats.