Get FREE restaurant food when you sign up
Who doesn't love FREE food?
Not only do many restaurants give you FREE food for your Birthday, many will also give away free menu items when you register for their birthday club, email list or download an app.
If you plan ahead a bit you can get FREE food on a regular basis when you dine out.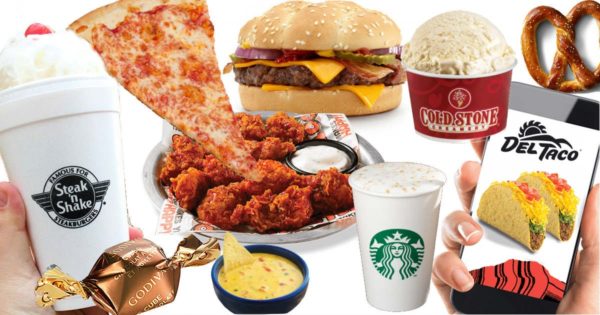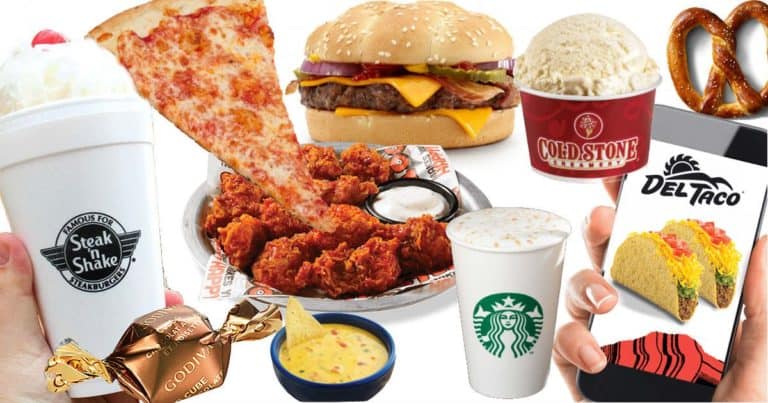 Most will send you their food offer within 24 hours of signing up so we recommend that you sign up the day PRIOR to when you would like to take advantage of the FREE food offer.
In exchange for your email address, you can get at least one free food item, and sometimes more, at these restaurant chains.
Visit a website, fill in a few details and get free food all in less than a minute. It sounds too good to be true, but it's a reality at many restaurants.
Many chain restaurants have e-club offers that can save you up to $10, or even more, simply for giving up your email or cellphone number.
If you are wary of spam coming into your email, set up a separate account just for these freebies. Then, start signing up.
So let's get to it.
Here's our list of places around downriver where you can get free food just for signing up for emails or downloading apps:
► A&W – Free A&W Root Beer Float on your birthday
► Applebee's – FREE Appetizer with purchase of entree
► Arby's – FREE Roast Beef Sandwich with drink purchase
► Baskin Robbins – Download and register via the Baskin Robins app for a FREE scoop of ice cream
► BJ's Restaurant & Brewhouse – Register for their rewards program and receive a FREE Pizookie
► Bob Evans – FREE Dessert when you join BE Mail
► Boston Market – FREE $3 OFF purchase of $6 Coupon
► Buffalo Wild Wings – Free shareable side
► Burger King – FREE Whopper with Rewards Sign Up
► Checkers – FREE Milkshake when you join the Flavorhood
► Chili's – FREE Skillet Chips & Queso with purchase of any entree
► Chipotle – Sign up for rewards and enjoy a FREE order of chips and guac after your first purchase
► Cinnabon – FREE Minibon when you sign up for Club Cinnabon
► Cold Stone Creamery  – Buy one, get one free creation coupon
► Culver's – FREE Value Basket with the purchase of a Value Basket
► Dairy Queen – Buy one, get one free Blizzard Treat coupon
► Del Taco – 2 FREE Grilled Chicken Tacos when you sign up for Raving Fan eClub
► Dunkin' Donuts – FREE Medium Drink when you register for DD Perks
► Famous Dave's – FREE Burger or Sandwich when you join P.I.G. Club
► Firehouse Subs  – Sign up and you'll get a FREE large drink with the purchase of any sub
► Hardee's – Get a FREE small fry and beverage with signup and purchase of any 1/3 Thickburger
► Hooter's – 10 free boneless wings and a free birthday gift
► Hungry Howie's – FREE Howie Bread when you register for Email
► IHOP – FREE Meal when you join the Pancake Revolution
► Jersey Mike's – Free sub and drink on your birthday
► Krispy Kreme – Sign up for Krispy Kreme rewards for a free donut
► Lone Star Steakhouse – FREE $5 OFF with E-Club Sign Up
► LongHorn Steakhouse – FREE Appetizer for joining the Western Hospitality Club
► Marco's Pizza – FREE Cheezybread when you join Marco's Email Club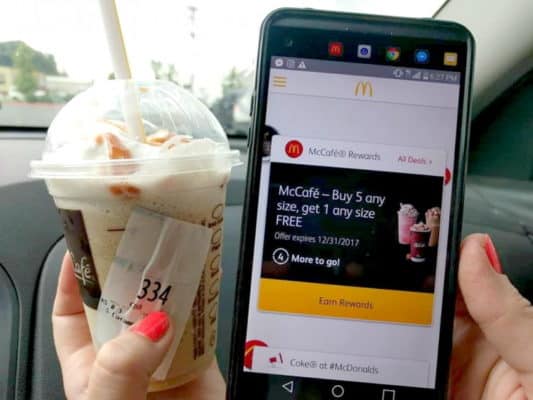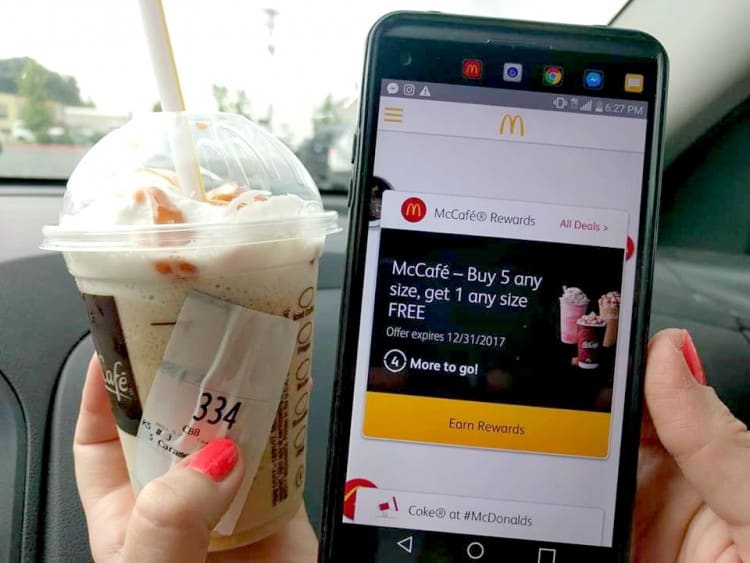 ► McDonald's – Choose from a variety of free food offers with the McDonald's app
► Olga's Kitchen – FREE $5 when you register for Olga's Rewards
► Olive Garden – Join the eClub for a free appetizer or dessert with the purchase of two adult entrées
► Panera – FREE Pastry or Sweet Welcome Reward when you sign up for MyPanera
► Pizza Hut – FREE Cheese Sticks with e-mail sign up
► Qdoba – FREE chips & salsa or a free regular drink when you join Qdoba Rewards
► Red Lobster – Free appetizer or dessert with the purchase of two adult entrées
► Red Robin – Free birthday burger
► Ruby Tuesday – FREE Dessert with purchase with sign up for So Connected
► Sonic Drive-In – Sign up for promotional text messages via Sonic Text Club and get a free cone
► Starbucks – Free birthday reward and free in-store refills
► Texas Roadhouse – FREE Appetizer when you sign up as a VIP Roadie
► Wendy's – FREE $1 OFF Coupon with My Wendy's sign up
► White Castle – 4 FREE Sliders when you join the Craver Nation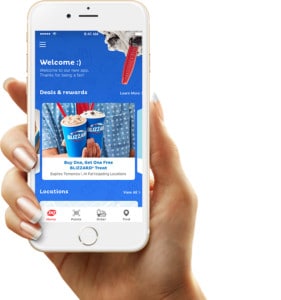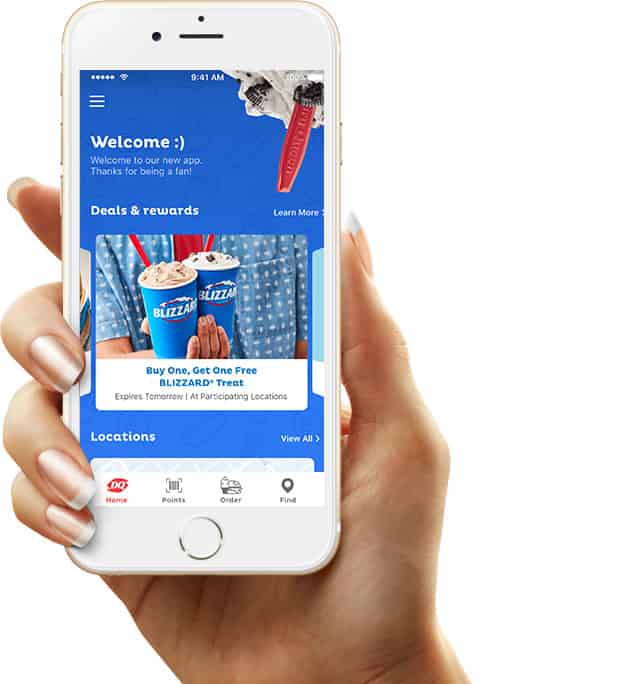 Keep this list handy so you can come back to it when you want to score more free restaurant food.
We'll update the list if we hear of any new places offering something free with a signup.
You can sign up for several of these places or sign up for all of them.
There are so many great food and drink choices you can get for FREE just for signing up or downloading the restaurant's app.
Take advantage of these freebies and enjoy the free restaurant food.
Who says there's no such thing as a free lunch?