Netflix & Chill…
Ben & Jerry's is partnering up with Netflix for the introduction of their new Netflix & Chill'd ice cream.
This delicious treat is a perfect paring for Binge-Watching your favorite Netflix shows.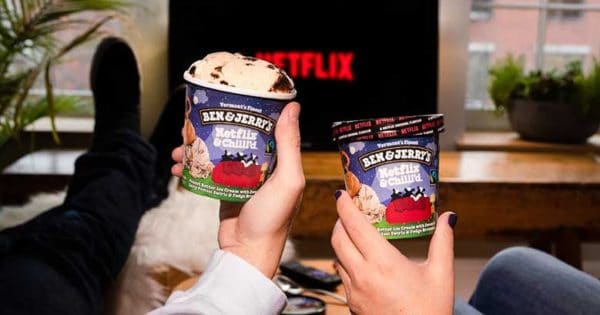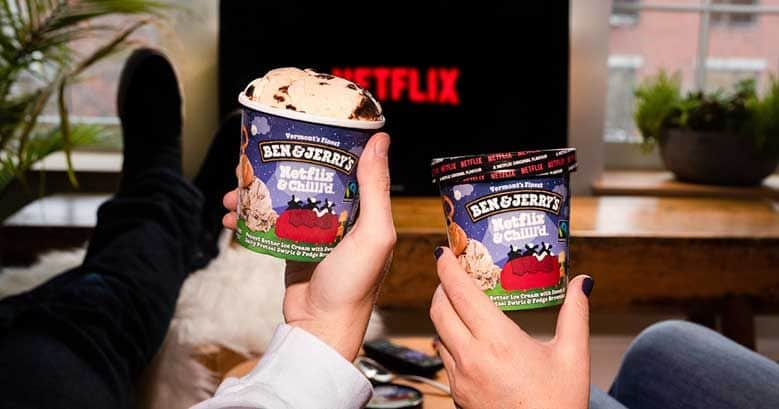 Ben & Jerry's really went all out with this one. It's made with a base of peanut butter ice cream mixed with sweet and salty pretzel swirls, and fudge brownie, a.k.a. all the delicious sweet and savory flavors you want when you're laid out on the couch with your favorite show. And there's a good reason for that: They teamed up with the binge-watching master, Netflix, to make it.
The brand is also offering a vegan version made with a non-dairy almond milk base.
Whether you eat dairy or not, we can all agree that ice cream is the best dessert and this new treat from Ben & Jerry's is sinfully delicious.
You can find both varieties of the new ice cream flavors at Ben & Jerry's scoop shops as well as in the freezer aisle at a grocery store near you.
Article source: Delis and Facebook.