Popeye's celebrates Valentine's Day with the return of their popular Red Velvet Cake.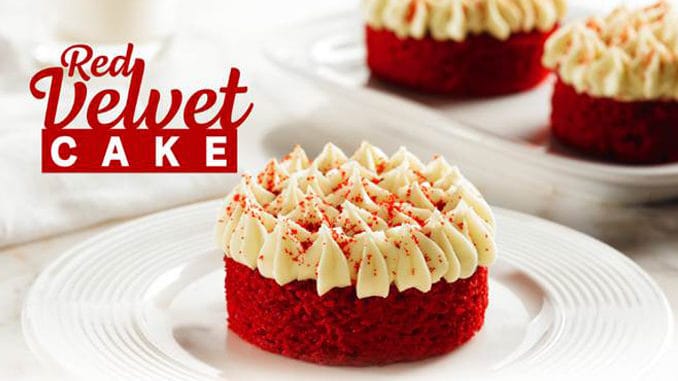 Arriving just in time for Valentine's Day, Popeyes welcomes back the Red Velvet Cake Cup.
The chain's Red Velvet Cake features a rich and moist red velvet cake covered in creamy vanilla frosting.
You can find the seasonal dessert at participating locations nationwide beginning February 14, 2020 for a suggested price of $2.49.
Originally introduced in 2016, Popeyes' Red Velvet Cake features a mini red velvet cake topped with creamy vanilla frosting and a sprinkle of red velvet crumbs, all served in a cup.
Popeye's has been satisfying taste buds everywhere with authentic, flavorful and slow-cooked food. It's Louisiana – Fast!
Source: The Fast Food Post.