White Castle expands on its unique lineup of signature packaging with the introduction of the new limited-time 20-slider Crave Clutch carryout box.
Representing the first new package since White Castle introduced the 100-count Crave Crate back in 2004, the new Crave Clutch dovetails neatly between the brand's classic 10 Sack and the 30-Slider Crave Case, making it a good fit for family meals and small gatherings.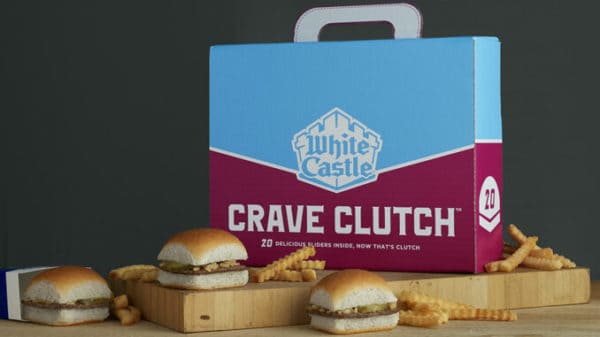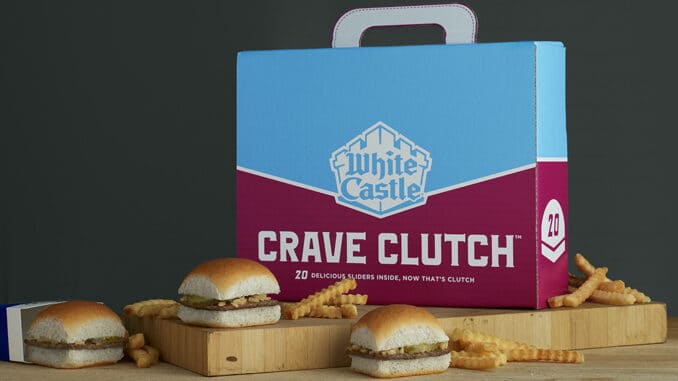 The Crave Clutch carryout box sports a faux leather stitched cardboard handle, while one side features an old-school boombox design, complete with an image of a blank cassette tape where fans can write their favorite songs.
"The Crave Clutch has been something we've been working on behind the 'Castle walls' for a while," Jamie Richardson, vice president at White Castle, said in a press release. "Faced with the pandemic, we decided that now is an ideal time to introduce this new size of Slider packaging."
Each Crave Clutch bundle includes 20 Original Sliders and four small fries for a suggested price of$19.99 at most locations.
Check this out…
The fast food chain is focusing on innovation this year.
In July, the company announced it was testing a burger-grilling robot named Flippy. We hate to see when technology evolves to the point it replaces actual human workers, but its hard to see how this will stop from happening.
Technology like this just makes good business sense if it ends up costing less and proves to be more productive.
Stop by your downriver White Castle and grab yourself a Crave Clutch today.
Source: The news about White Castle's 'Crave Clutch' Carryout Box appeared first on Chew Boom.