White Castle is upping the ante on value by offering 10 Original Sliders for $5.99 for a limited time.
White Castle's Original Slider features a 100 percent beef slider patty, steam grilled on a bed of onions and served with a slice of pickle on a signature square slider bun.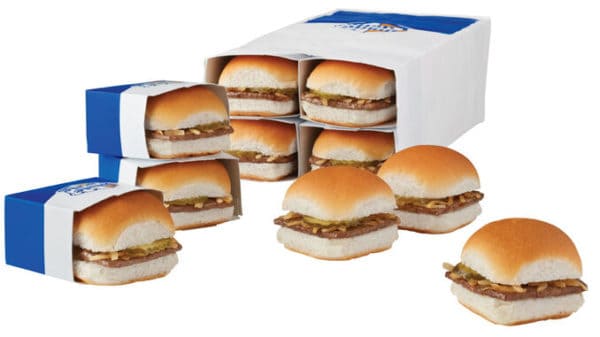 Fans can also upgrade their order to the Share-A-Meal #7, where you get 10 Original Sliders, 2 small fries, and 2 small soft drinks. For a limited time, the upgrade is available at a discounted price, which varies by region.
White Castle's $5.99 10-sack Original Slider deal is valid at participating locations for a limited time
Who wants dessert?
Mark your calendar for April 18 when White Castle begins offering its new sweet addition, Birthday Cake On-A-Stick.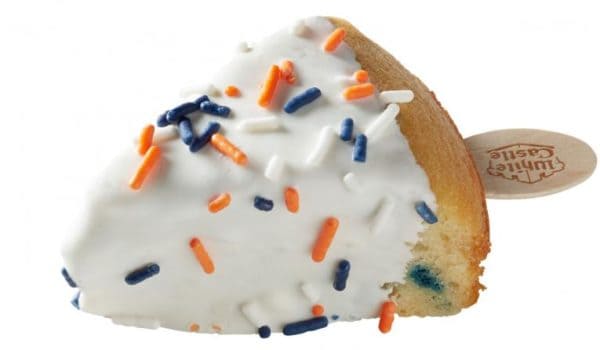 Joining the lineup of dessert favorites, including Fudge Dipped Cheesecake On-A-Stick, Fudge Dipped Brownie On-A-Stick and Gooey Buttercake On-A-Stick, the birthday cake variation features a vanilla cake base with white frosting, topped with blue, white and orange sprinkles.
"Throughout the year we are inviting Cravers to be part of the festivities," adds Richardson. "So, pass around the birthday cake-on-a-stick and let's celebrate the next 100 years."
Remember, this is a limited-time dessert offering as the restaurant chain is celebrating 100 years of Cravings.
Swing by your nearest downriver White Castle now and grab a 10 pack of sliders to go!
Source: The post White Castle Is Offering 10 Original Sliders For $5.99 appeared first on Chew Boom.