Culver's offers a cheese-infused vegetarian patty with the launch of the new Harvest Veggie Burger.
Restaurants and eateries across the country continue to offer meatless options to comply with consumer trends and desires.
Culver's is the latest to answer their call.
The Harvest Veggie Burger comes with a vegetarian (not vegan) patty made with a blend of cheese, grains, and veggies that includes Wisconsin cheeses, portabella mushrooms, roasted corn, red and green bell peppers, chickpeas, and spinach.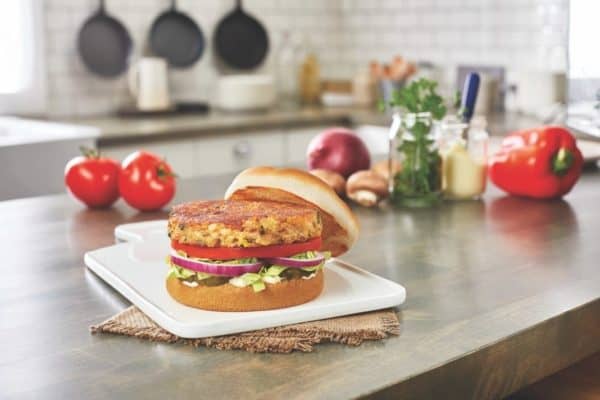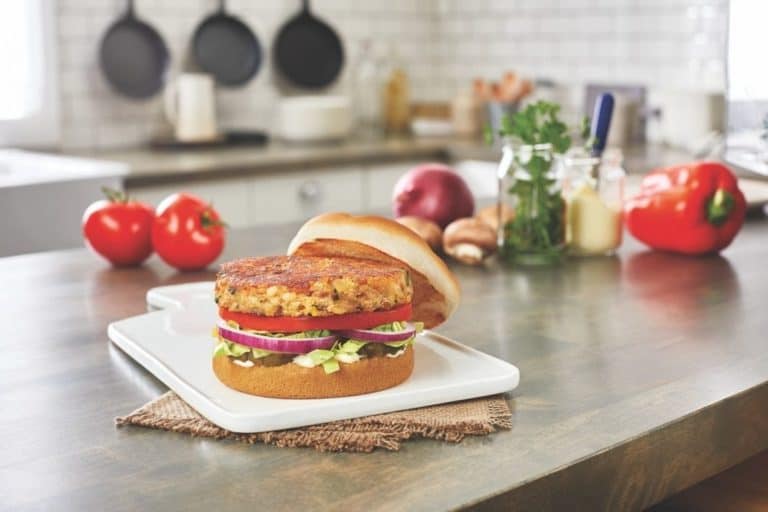 The sandwich is customizable for order based upon your personal favored toppings, with choices like your typical crisp lettuce, ripe tomatoes, pickles, onions and the infamous Culver's signature mayo. Served on a gently buttered and toasted Kaiser bun.
"We wanted to ensure that guests seeking a plant-forward option could enjoy a signature, only-at-Culver's experience," director of menu development Quinn Adkins said in a press release September 23. "The Harvest Veggie Burger is a perfect representation of what Culver's stands for, and we're confident we've landed on the ideal combination of ingredients that our guests will love." 
The meat-less innovation has been in the works for over two years now, the company said in a statement. The burger was trialed in multiple markets as part of the chain's "lengthy and robust testing regimen" and officially began its wider rollout September 28.
This food chain is best known for its ButterBurgers and Fresh Frozen Custard, so it's no mistake that Culver's Harvest Vegetable Burger consists of dairy.
The abundant usage of Wisconsin cheeses makes it a great vegetarian option but not suitable for strick vegans.
The taste goes beyond customer expectations as many say the new Harvest Veggie Burger is packed with flavor.
While sticking to Culver's longstanding tradition of offering plenty of menu variety, Culver's appears to hit success with this new menu item.
Are you gonna try one?
There are two Culver's locations downriver. You can find one in Taylor and the other in Allen Park.
Source: The news about Culver's New Harvest Veggie Burger was shared from Thrillist and multiple sources.