Tim Hortons expands its line of Bagelbits with the introduction of new Cinnamon Raisin Bagelbits.
The new Bagelbits are basically a twist on the brand's signature Timbits in bagel-bits form but boy do these look delicious. They are little bites of heaven.
Cinnamon Raisin Bagelbits feature a raisin bagel ball stuffed with cinnamon cream cheese and we all love cream cheese, right?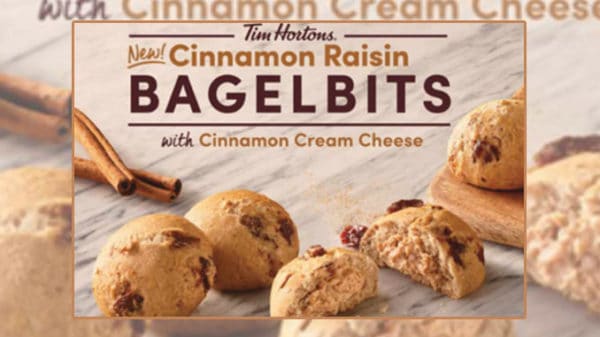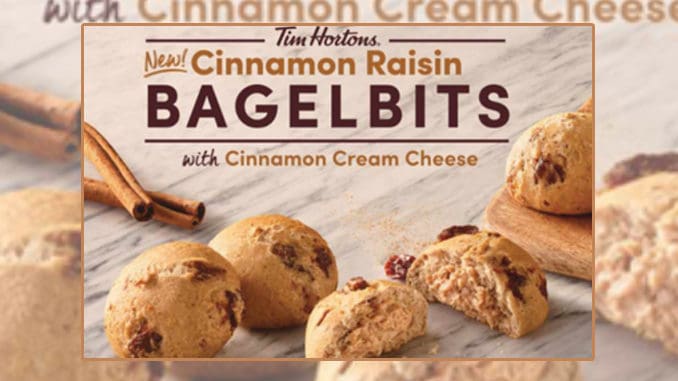 The new flavor joins Tim Hortons existing Bagelbits lineup which includes the Plain Bagelbit filled with cream cheese and the Everything Bagelbit with garden veggie cream cheese.
Fellow downriver foodies have spotted Cinnamon Raisin Bagelbits at their local Tim Hortons in the community and they are priced around $2.99 for a pack of three Bagelbits.
Try out these new bagelbits and let us know what you think by dropping some comments below or leaving a review on our site.
For more menu info, you can always visit the Tim Hortons website.
Source:  The news about Tim Hortons New Cinnamon Raisin Bagelbits appeared first on Chew Boom.