Mod Pizza is extending their popular $9.97 Pizza Lunch Deal offer until March 31, 2021.
As part of the deal, you get your choice of a Mod-size 'create your own' pizza or salad, along with a 20-oz Coca-Cola product of your choice for under 10 bucks. Alternative crust options subject to an additional charge.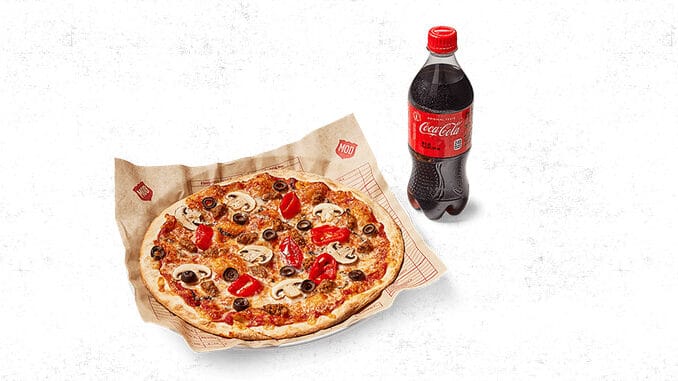 More about Mod Pizza:  MOD Pizza Adds New Wayne Pizza and Green Goddess BLT Salad
The offer is available at participating downriver Mod Pizza locations and nationwide for lunch every day until 2:00 p.m. local time.
Source: News about Mod Pizza's $9.97 Pizza Lunch Deal appeared first on Chew Boom.