Five Guys takes french fries quite seriously.
Five Guys is one of many quick-service chains that have swept across the country, and the restaurant's peculiarities are part of the reason why. They go the extra mile to ensure that the fries have the right texture and flavor.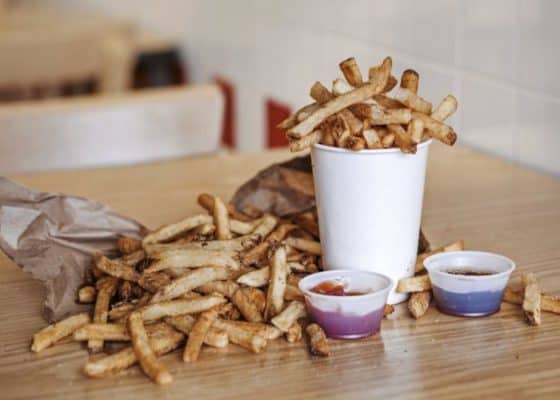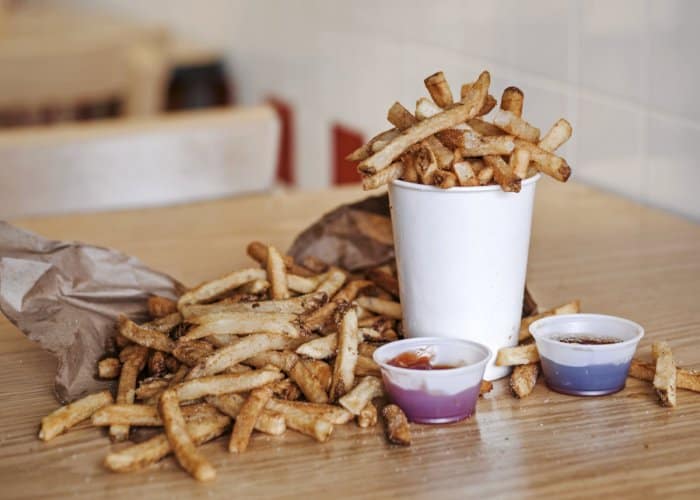 Five Guys also ensures that customers receive a seemingly endless serving of french fries with their burgers.
But why?
They only use potatoes grown in Idaho above the 42nd parallel to ensure they have the right texture and flavor.
The company also doesn't believe in freezers, which means that the fries are never frozen (via Delish).
The quick-service cooks only use peanut oil to fry the potatoes too, which gives them a rich, buttery flavor that melts in the mouth (via Reader's Digest).
Finally, the potatoes are twice-fried, once to pre-cook and a second time to get them perfectly crisp with a soft interior according to Taste of Home.
Once the spuds are fried, they're shaken exactly 15 times–no more, no less–before being served. This carefully honed technique is designed to keep everything in order with the Five Guys science of burgers and fries.
If you've ever been to a Five Guys location, then you know that regardless of what size you order, there's always a "topper," which is that extra scoop of fries piled into the bottom of the bag.
The idea behind giving customers so many extra fries is that the guests think they're getting a great deal. The extra fries, however, are factored into the menu pricing, so it really is just an illusion of receiving more than your money's worth.
We know that Five Guys french fries are a favorite among the downriver community. Just take a look at the responses received on one of our Facebook posts…
Tell us below what you love about Five Guys fries then follow us on social media for more news, trivia and fun.
Source: Mashed.com