Buffalo Wild Wings is celebrating the return of Major League Baseball with a new limited-time Baseball Bundle.
Each Baseball Bundle includes 20 traditional wings and 20 boneless wings handspun in your favorite sauce or dry rub, along with a side of French fries for a suggested price of $39.99.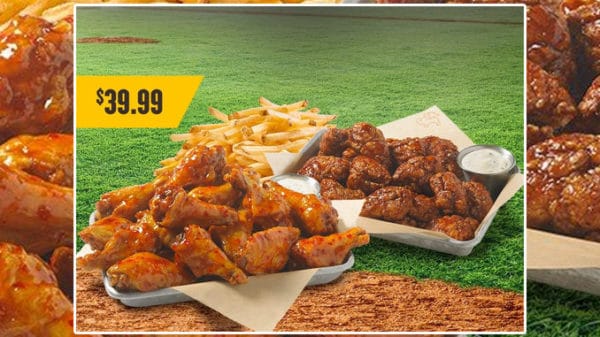 You can find the new Baseball Bundle at the downriver Buffalo Wild Wings locations as well as nationwide for a limited time. Prices may vary.
Related: Buffalo Wild Wings Unveils New 14 Hour Smoked Brisket Menu
Source:  This news appeared first on Chew Boom.