Now you can get a little taste of New Orleans wherever you are.
Even though the dust may have settled and the fragile peace of the Great Chicken Sandwich Wars still stands, some chains refuse to accept the results.
Among them is Sonic who, despite the accords, refuses to stop trying to stir things back up with their chicken.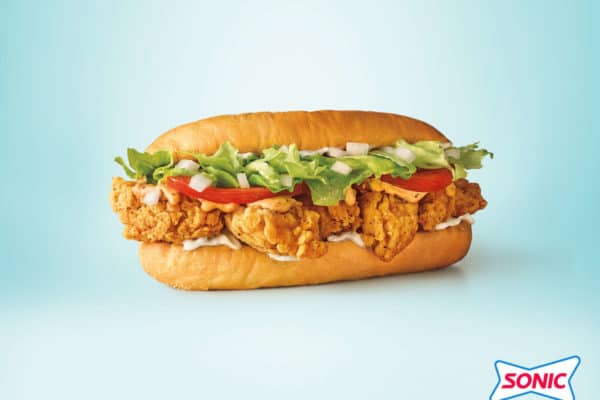 For their latest front, Sonic is heading to the deep south and stopping in the great city of New Orleans for a new take on a classic regional sandwich, the po' boy.
For those who never watch food television, a po' boy is essentially the same thing as a hoagie or as other parts of the country call them, a sub sandwich. The difference is a po' boy includes a particular type of bread called New Orleans French bread and normally is filled with fried seafood, such as shrimp or oysters.
For their take on the po' boy, Sonic is going with chicken and while it may not be a po' boy in the most traditional sense, it still looks pretty darn good.
As reported by Chewboom, Sonic is calling their version the Popcorn Chicken Po' Boy Sandwich. It includes white meat Jumbo Popcorn Chicken topped with lettuce, tomatoes, onions as well as regular and blackened mayo. All this is put between a warm hoagie roll.
And while that may not be a po' boy to someone from New Orleans, it's still close enough to make a trip to Sonic more than worth the time.
The Popcorn Chicken Po' Boy Sandwich will be available from May 31 until June 27 and will only set you back $2.99, which isn't that bad at all.
As an added bonus, you can try one half-price through the Sonic App or as a reward on the Sonic website. So try one while you can because it will be gone before you know it.
Original source: https://guiltyeats.com/2021/05/29/sonic-introduces-new-popcorn-chicken-po-boy-sandwich/