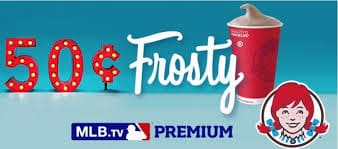 Wendy's now has a really cool offer.
Beat the heat by cooling off with a Frosty treat for only 50 cents.
If you love a Wendy's Frosty like most people do, you should stop by your local downriver Wendy's and grab a cold, delicious sweet treat with a small Wendy's Frosty for only 50 cents.
Enjoy your choice of Frosty flavor in chocolate or vanilla. Since they are both great tasting, why not get both.
At only 50 cents each, you can't beat the deal, but you can certainly beat the heat!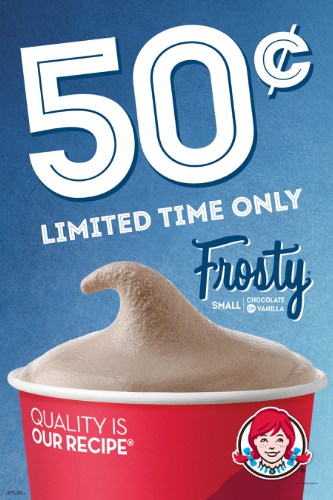 Here's another great deal from Wendy's and MLB.tv…
Wendy's has teamed up with MLB.com to give fans an opportunity to watch baseball with a free subscription to MLB.TV Premium service. To get this offer, fans will need to post a selfie on their public Twitter or Instagram accounts with their Frosty treats using the hashtag #50centFrostyMLB**. No matter where you are with your Frosty, Wendy's wants to see how you like to eat your Frosty treat. Get snappin' now with that selfie.
A 50¢ Frosty is a homerun…for a limited time. #50centFrostyMLB https://t.co/9YXkyUCKr8 pic.twitter.com/PlNsNnGWaW

— Wendy's (@Wendys) August 15, 2016
The following two tabs change content below.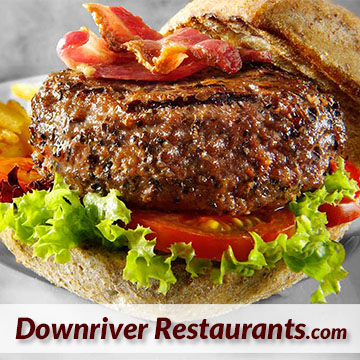 Downriver Restaurants Staff constantly search for the latest restaurant news and bring you the best restaurant and fast food coupons, discounts and deals you can use each and every month. Visit our COUPONS section to see what we have found. You can also follow Downriver Restaurants on social media for more exciting news and discount opportunities for the downriver community.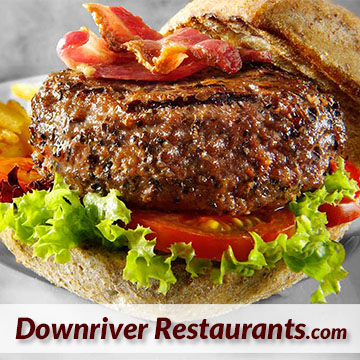 Latest posts by Editorial Staff (see all)
Discounts News 50 cent Frosty at Wendys, get a Frosty for only 50 cents, save money on a Wendy's frosty, Wendy's Frosty discount, Wendy's frosty now only 50 cents