Sonic Drive-In Gets Nostalgic with New Toasted S'mores Shake.
Sonic unveils a sippable form of an iconic campfire treat with the debut of the new Toasted S'Mores Shake.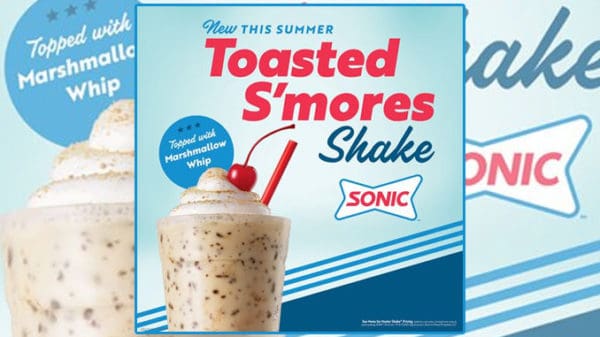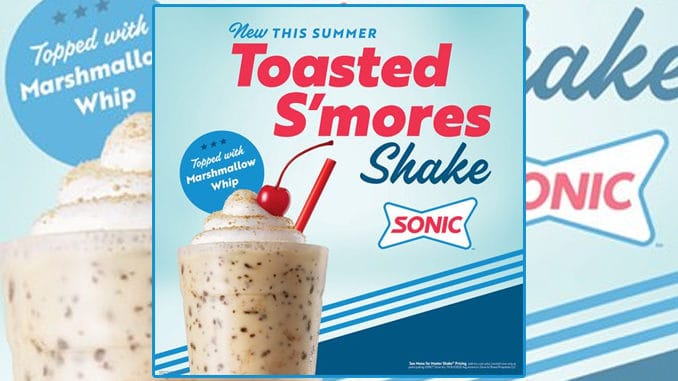 The Toasted S'Mores Shake features real ice cream swirled with chocolate chunks and graham cracker crumbs, all topped with creamy, fluffy marshmallow and even more graham cracker crumbs and a quintessential cherry.
"With a crunch you can't get enough of balanced with the sweetness of chocolate and marshmallow, there's a reason why s'mores are so iconic, and we were able to take the classic summer dessert to another level by blending in cool, rich ice cream," says Scott Uehlein, vice president of product innovation and development for Sonic. "The Toasted S'mores Shake delivers the familiar and favorite experience of gathering over a campfire into a delightful frozen treat you can take with you anywhere."
You'll be able to find the Toasted S'Mores Shake at the Southgate Sonic location and all participating places nationwide through September 6, 2020.
While the new shake officially lands on Monday, some locations have already been spinning the new campfire treat.
Contactless ordering and payment is available through the Sonic App for guests to enjoy their Sonic favorites from the comfort of their own cars.
Source: This news was shared from Chew Boom and QSR Magazine.