McD's has added more delicious breakfast items you can get all day long.
Yes, more breakfast items any time.
Even for the kids who can now have a Breakfast Happy Meal!
Fans of McDonald's breakfast menu can now choose from additional breakfast favorites that will be added to the ALL DAY menu.
McDonald's finally gave in to the request of its customers and now offers their All Day Breakfast menu allowing guests to enjoy all breakfast choices anytime throughout the day, such as the McMuffin and Biscuit sandwiches, and the often requested favorite, the McGriddles.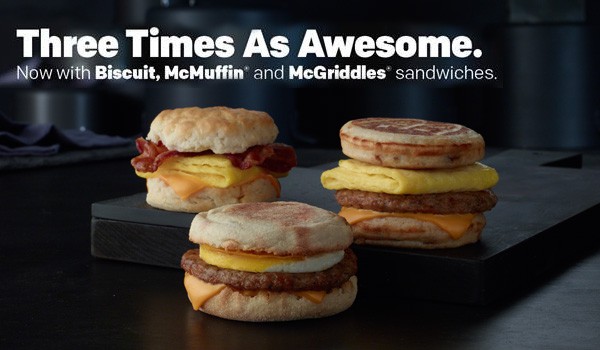 The complete expanded All Day Breakfast menu items include: Egg McMuffin, Sausage McMuffin with Egg, Sausage McMuffin, Bacon, Egg & Cheese Biscuit, Sausage Biscuit with Egg, Sausage Biscuit, Bacon, Egg & Cheese McGriddles, Sausage, Egg & Cheese McGriddles, Sausage McGriddles, Hotcakes, Hotcakes and Sausage, Sausage Burrito, Fruit & Maple Oatmeal, Fruit 'N Yogurt Parfait and Hashbrowns.
Breakfast Happy Meals are now available
Go ahead. Bring the kids with you when you need your morning fix from the golden arches.
McDonald's has now introduced
breakfast versions of their popular kids' meals for all those pint-sized patrons, as reported by
USA Today
.
"All day breakfast has really been a big hit with our customers, and that started from our customers telling us this is what they wanted,'' says Pam Williams, a director of innovation at McDonald's USA. "Since the launch of all day breakfast, more of our customers have been reaching out to us and asking us for these choices for their kids In the Happy Meals."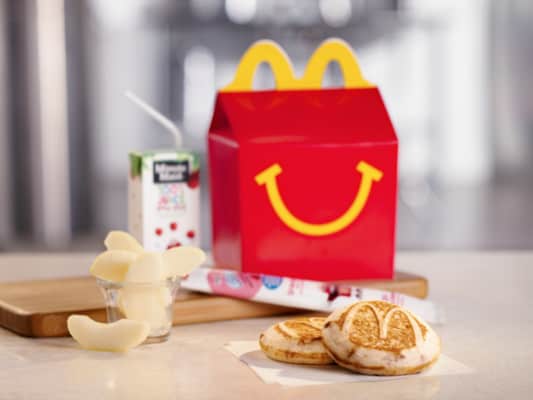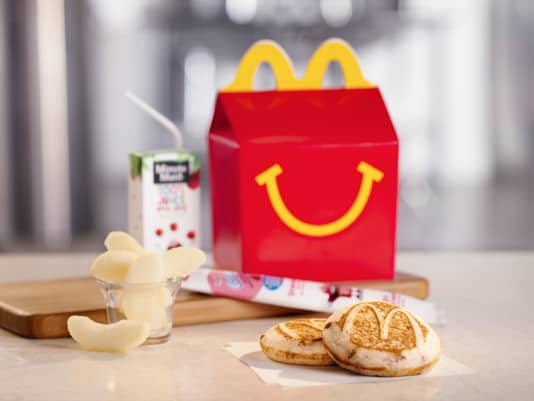 Kids can pick an All Day Breakfast Happy Meal between their choice of two McGriddles cakes (without the egg and meat) or the egg and cheese McMuffin. The kids breakfast also includes a side choice of yogurt, apples or hash browns.
Anytime you're hungry for a McGriddle in the afternoon, you can now order your favorite breakfast items, no matter what time of the day it is.
McDonald's has also announced it plans to transition to cage-free eggs for almost every one of its 16,000 restaurant locations in the U.S. and Canada over the next 9 years.