Mod Pizza just launched their new Mod Salad Match promotion where they're offering free salads in July when you buy Mod-size salads in June via the Mod Rewards app.
To take advantage of the Mod Pizza offer, simply order your Mod-size salads through the Mod Rewards app during the month of June and apply the Mod Salad Match reward at checkout.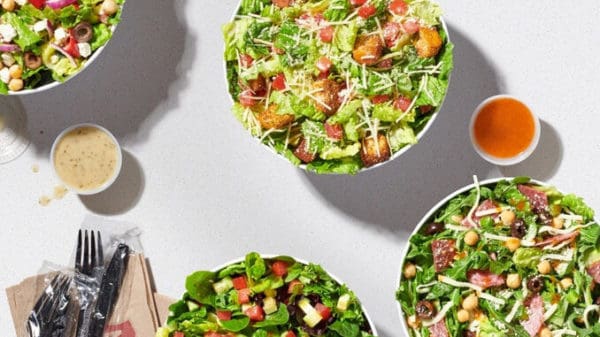 For every Mod-size salad you buy in June, Mod Pizza will match it in July – up to a maximum of four. The free salads will appear in your rewards account in July 2021.
All free salads earned during June must be redeemed by July 31, 2021.
Mod Pizza's Mod Salad Match offer is valid at participating downriver locations and of course, nationwide through June 30, 2021.
Source: The news about Mod Pizza's Free Salads In July deal was shared from Chew Boom.